The wirehouse, hit with a $15 million fine over mortgage-bond sales practices last week, now faces an additional $42 million penalty for other misconduct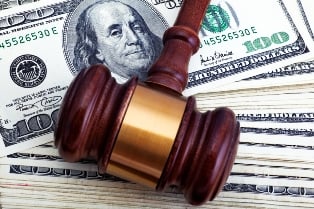 Merrill Lynch has been slapped with its second SEC penalty this month for misleading institutional clients.
The Securities and Exchange Commission has charged the bank $42 million in civil penalties for hiding where client transactions of more than 15 million shares were taking place, according to a report by OnWallStreet.com. Merrill Lynch agreed to settle and admitted wrongdoing in the case.
Last week, the SEC hit Merrill Lynch with a $15 million fine for misleading clients into overpaying for mortgage-backed securities through undisclosed commissions called "mark-ups."
In the latest settlement, the wirehouse admitted that it misled customers about how it handled client orders, according to OnWallStreet.com.
According to the SEC, between 2008 and 2013, Merrill Lynch told its customers that certain transactions were taking place at the wirehouse when they were not. Instead, orders were divided into smaller "child" orders and outsourced to other broker-dealers known as external liquidity providers, or ELPs.
Merrill Lynch altered software code and reconfigured messaging and reporting systems – even removed ELPs manually from billing invoices – to hide its conduct, OnWallStreet.com reported.
"By misleading customers about where their trades were executed, Merrill Lynch deprived them of the ability to make informed decisions regarding their orders and broker-dealer relationships." Stephanie Avakian, co-director of the SEC enforcement division, said in a statement. "Merrill Lynch, which admitted that it took steps to ensure that customers did not learn about this misconduct, fell far short of the standards expected of broker-dealers in our markets."