The NC representative plans to continue regulatory relief efforts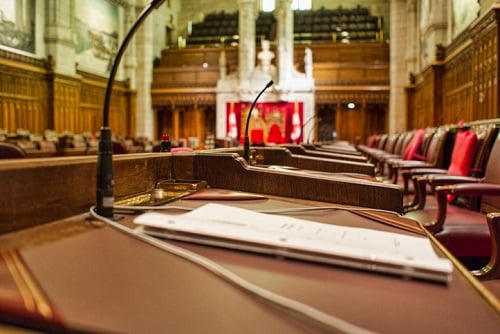 Rep. Patrick McHenry (R-N.C.) has been elected by members of the House Republican Conference as ranking member of the House Financial Services Committee.
In announcing his candidacy for the position in November, McHenry said he is prepared to push back against Democratic efforts to launch "endless, partisan" investigations.
Following his election, McHenry said he will work in close consultation with the Trump administration to ensure their ongoing regulatory relief efforts continue.
"I am honored to have been selected by my colleagues to serve as the Republican leader of the House Financial Services Committee. Having served on the committee since I came to Congress, I have a deep understanding of the important role this committee plays in advancing meaningful public policy that helps American families and small businesses," McHenry said. "In the two years ahead, I look forward to working with my colleagues—both Republicans and Democrats alike—to produce innovative solutions that increase access to banking services and credit for all Americans."
With Democrats taking control of the House, Rep. Maxine Waters (D-Calif.), currently the ranking Democrat on the committee, will likely become committee chair when the 116th Congress is seated in January.
"Make no mistake, come January, in this committee, the days of this committee weakening regulations and putting our economy once again at risk of another financial crisis will come to an end," Waters said in November, confirming expectations that the change in committee leadership signals the end of easing banking regulations.