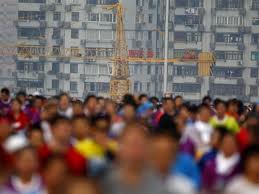 HARRIS POLL REVEALS ACCURATE DISCLOSURE AND PRIVACY MOST IMPORTANT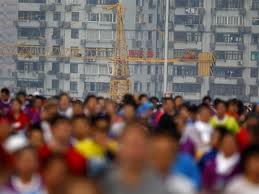 MEQUON, Wis., July X, 2012 – Twenty-five percent of Americans indicate that full, accurate disclosure of all fees accompanying a mortgage offer is the most important attribute they seek in a mortgage shopping website, followed closely by privacy assurances, according to a recent Harris Interactive® QuickQuery SM poll commissioned by MortgageMarvel.com.
Following on the heels of highly publicized national court cases concerning the full disclosure of fees during the closing process, the data suggests that is a growing concern among consumers. THIS SPEAKS TO THE RELEVANCY OF THIS STUDY SO IT HAS TO BE AT THE TOP OF THE STORY.
"It's revealing that the majority of online users find privace and full disclosure most important across the age spectrum, said Rick Allen, chief operating officer of Mortgage Marvel. "This is a about a confirmation about our own commitment to fully disclose fees and closing costs, and early on we decided that anonymity during the fact-finding phase of online shopping was a priority.RICKS COMMENTS NEED TO BE FOCUSED ON THE DATA NOT ON ADVERTISING WHAT'S GREAT ABOUT MM.
Poll participants were asked this question: "If you were to use an online mortgage shopping website (e.g., Mortgage Marvel, BankRate, Lending Tree), which of the following, if any, would be most important to you?"
They ranked the five choices they were given as follows:
25 percent – "Full, accurate disclosure of fees."
20 percent – "Access to rates without having to provide my personal information."
16 percent – "Ability to easily compare rates and fees to other companies."
10 percent – "Protection from unsolicited loan offers."
7 percent – "Accurate, real-time rate quotes."
Another 3 percent listed choices other than those given as options, and 19 percent chose not to answer the question. (Participants take Harris Interactive QuickQuery polls online, and they are asked about a variety of topics. They can choose not to answer a question if they wish.)
The following chart shows differences in ranking by sex and age:
Sex

Age

Attribute

Men

Women

18-34

35-44

45-54

55+

Full, accurate disclosure of fees

27%

23%

26%

31%

23%

24%

Access to rates without having to provide personal information

18%

23%

14%

18%

27%

23%

Ability to easily compare rates and fees to other companies

17%

16%

17%

21%

14%

16%

Protection from unsolicited loan offers

9%

11%

13%

3%

10%

8%

Accurate, real-time rate quotes

8%

7%

9%

3%

7%

6%

Other

4%

2%

6%

3%

2%

1%

No answer

19%

20%

16%

21%

18%

21%
May not add up to 100 percent because of rounding
The Harris Poll provided a percentage break down in several categories including Geographic region, age, gender, education, income, household size, and employment status. The results of the data remained fairly consistent throughout these different breakdowns; however, some interesting trends were identified.
First, while full, accurate disclosure of all fees was across the board an important answer, access to rates without having to provide personal information became of greater importance within higher age groups, higher income level, and higher education. Therefore, it can be ascertained that privacy becomes more important when one has more experience with the mortgage process and has more assets in question.
In addition, in terms of gender of the respondents, men heavily valued full, accurate disclosure of fees over access to rates without having to provide personal information while women favored the opposite. This could be a reflection of the standard understanding that men are more numbers-based than women. Furthermore, men could be seen as more fiscally orientated while women are more family focused and protecting the privacy of the family is important.
"The question about online mortgage sites provides interesting insight into the world of online privacy and security as a whole and works as a microcosm for what customers need as companies and the world moves towards everything being online," said ____ ONLINE RETAIL SECURITY EXPERT SO AND SO
Ultimately, numerous factors are important across the board and need to be taken into consideration when choosing to apply for an online mortgage. It is important to take the evolving tastes and concerns of users into consideration and data in this poll clearly shows the diversity of opinion among a fairly sizeable group of respondents.
For more information, or to schedule an interview with Mortgage Marvel experts, please contact Ana Tackett at 480-418-1238 or [email protected] or by visiting the Mortgage Marvel website at www.mortgagemarvel.com.
###
METHODOLOGY
Harris Interactive® fielded the study on behalf of Mortgage Marvel from June 20-22, 2012, via its QuickQuery SM online omnibus service, interviewing a nationwide sample of 2,214 U.S. adults aged 18 years and older. Data were weighted using propensity score weighting to be representative of the total U.S. adult population on the basis of region, age within gender, education, household income, race/ethnicity, and propensity to be online.
Using traditional methods, with a pure probability sample of 2,214 adults, one could say with a 95 percent probability that the overall results have a sampling error of 2.7% percentage points. However that does not take other sources of error into account. This online survey is not based on a probability sample and therefore no theoretical sampling error can be calculated. Nonprobability samples can still be representative of the population but cannot depend upon the rationale of probability theory.