Ellie Mae said data revealed maturity among millennials despite an increase in their purchasing power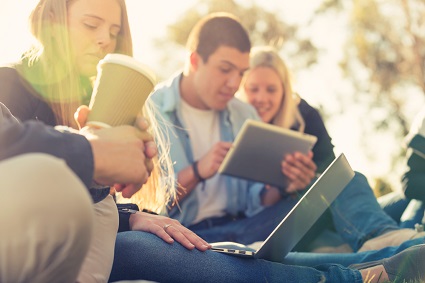 Refinances by millennials grew their share of all closed loans in September as the demographic took advantage of lower interest rates, according to the latest Ellie Mae Millennial Tracker.
Refinances made up 14% of all closed loans during the period, representing the highest share since February. The increase aligns with the growth in the share of refinances of closed loans by borrowers of all ages to 38%, according to the September Ellie Mae Origination Insight Report.
Of these millennial refinances, 17% were for conventional loans, up from their 15% share in August. The share of FHA refinances grew to 5% in September from 4% a month ago. The share of VA refinances also increased to 30% from 28% over the same time period.
"With average interest rates falling to their lowest point in 2017, millennials are taking advantage of refinance opportunities," said Joe Tyrrell, executive vice president of corporate strategy for Ellie Mae. "While we are also seeing millennials with more purchase power, the uptick in refinances indicates maturity among those millennials who previously purchased a home and are looking for an opportunity to lower their monthly interest payments."
Additionally, the Millennial Tracker revealed that the average primary millennial borrower who refinanced in September was 31.5 years old and had a FICO score of 732. Two-thirds of those who refinanced were married and the majority of primary borrowers who refinanced were male.
The tracker further revealed an increase in the share of conventional loans to 65% of all closed loans, up from 64% the month prior, and a decrease in FHA loans to 31%, down from 32 percent in August. Millennial borrowers who closed on loans during the month had an average FICO score of 723, down from the 724 average in August.
Related stories:
Millennial mortgage loan amounts grow in August
Purchase mortgages remain strong among millennials