With a better risk profile, current lending for low-down-payment purchases is markedly different from pre-crisis activity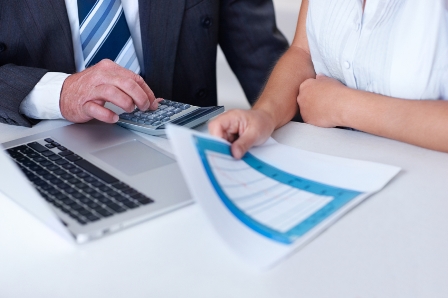 With about 1.5 million borrowers purchasing homes with low down payments of less than 10% during the past year, lending for such purchases has been on the rise, according to new data from Black Knight.
The overall growth in purchase lending drove the increase, with low-down-payment loans gaining market share through the last 18 months following almost four years of consecutive declines, according to Ben Graboske, executive vice president for Black Knight.
"In fact, they now account for nearly 40% of all purchase lending," Graboske said. "The bulk of the growth has not been among the various three-percent-or-less down-payment programs that have been reintroduced in the last few years, but rather in five-to-nine-percent down-payment mortgages. This segment grew at twice the rate of the overall purchase market in late 2016, whereas lending with down payments of less than 5% grew at about the market average."
However, Graboske said the increase, which is close to a seven-year high, does not mean a recurrence of past practices and risks, with the risk profile of current lending markedly different from lending during the years leading to the financial crisis.
"At that time, half of all low-down-payment purchase originations involved 'piggyback' second liens, as opposed to a single high-LTV first lien mortgage," Graboske said. "It's also worth noting that while the total share of purchase lending going to borrowers putting less than 10% down was relatively similar then to what we see today, today's low-down-payment mortgage products and secondary risk characteristics are markedly different. In the pre-crisis years, a large proportion of low-down-payment loans were more risky adjustable rate mortgages (ARMs). In contrast, ARMs are virtually nonexistent today among high-LTV loans. Perhaps the most telling difference is that borrowers using these programs today have average credit scores roughly 50 points higher than those approved for high-LTV purchase loans in 2004-2007. Among GSE loans with down payments under 5%, average credit scores are 60 points higher today."
Black Knight found that default among current high-LTV mortgages is low. Additionally, the report showed GSEs have gained market share in the segment, with Fannie Mae and Freddie Mac accounting for more than 10% of all lending on sub-five-percent-down purchases. Although
FHA
and
VA
market share has declined as a result, such lenders still account for 80% of all activity in the sub-five-percent-down space.
Related stories:
Delinquencies steady, prepayments up in June says Black Knight
Down-payment misconceptions are hindrance to first-time homebuyers – survey