Faster nominal house price growth offsets boost in affordability from low rates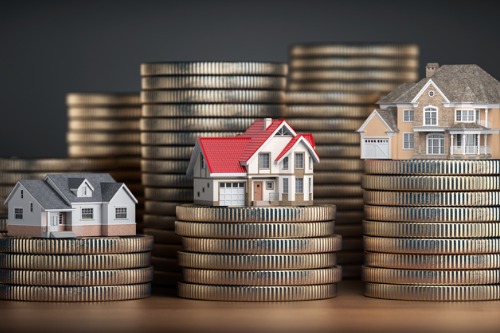 The list of markets with deteriorating affordability on an annual and monthly basis has swelled in recent months, according to the First American Real House Price Index.
Despite increased consumer purchasing power, 41 of the 50 markets First American tracked in September experienced month-over-month declines in affordability.
"Affordability declined month over month in September for the second month in a row, even as two of the three key drivers of the Real House Price Index (RHPI), household income and mortgage rates, swung in favor of increased affordability," said Mark Fleming, chief economist at First American. "The 30-year, fixed-rate mortgage fell by 0.05 percentage points, and household income increased 0.2% compared with August 2020. Rising household income and declining mortgage rates each boost consumer house-buying power."
The benefit of increased house-buying power – which edged up 0.79% between August and September – was erased by a surge in nominal house prices, according to Fleming.
"Rising house-buying power drives greater demand and surging demand in a supply-constrained market fuels faster nominal house price appreciation. This is exactly what occurred in September, as nominal house prices, the third component of the RHPI, appreciated at its fastest monthly pace since 2013," he said.
Real house prices posted a 0.78% month-over-month uptick and were down 5% year over year. Unadjusted house prices are now 16.8% above the housing boom peak in 2006, according to First American.
The five markets where affordability declined the most month over month were:
Kansas City, Mo. (-2.3%)
Las Vegas (-1.9%)
Philadelphia (-1.7%)
Pittsburgh (-1.6%)
Portland, Ore. (-1.6%)
On the bright side, year-over-year affordability declined in only 13 of the top 50 markets, and housing remains 5% more affordable nationally than in September 2019.
However, "the growing number of markets where affordability is declining demonstrates the dynamic we expected to see – the strong growth in house-buying power in 2020 has boosted demand in a historically supply-constrained market, putting tremendous upward pressure on nominal house price appreciation," Fleming said. "Faster nominal house price appreciation can erode, or even eliminate, the boost in affordability from lower mortgage rates, especially if household income growth doesn't keep up."