Disappointing quarterly performance signals more trouble ahead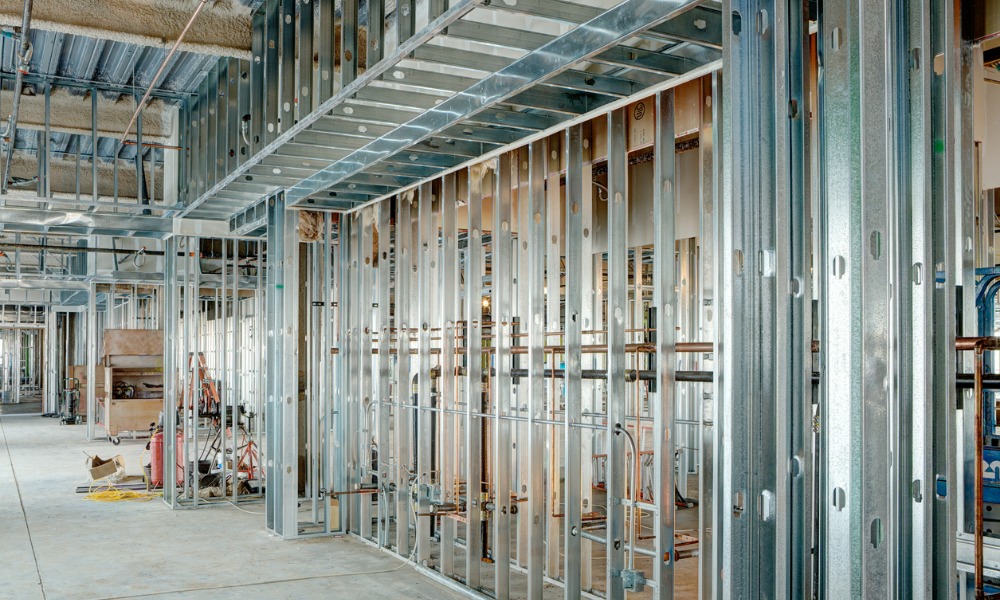 Those needing a reminder of the downturn in the housing market that began last year need only glance at the fourth quarter earnings of LGI Homes Inc. – the nation's tenth-largest builder of new construction homes and housing developments.
During an earnings call on Tuesday, the company's CEO and chairman of the board Eric Lipar focused on the positive: "We closed 1,448 homes in the fourth quarter, resulting in full year closings of 6,621 homes, revenue of $2.3 billion and one of our most profitable years ever," he said. "Our full year gross margin was 28.1%, adjusted gross margin was 29.2%, pre-tax net income margin was 18.1% and net income margin was 14.2%."
Each of those metrics represent a new company record, Lipar noted.
Key metrics illustrate the market downturn
Yet drops in key metrics illustrate the housing market slowdown when compared to the comparable period in 2021:
Net income fell by 69.3% to $34.1 million.
Net income before income taxes dropped 67.3% to $46.9 million
Home sales revenues decreased 39.0% to $488.3 million.
Home closings decreased 42.7% to 1,448 homes.
The tale of the tape was similar among full year results:
Net income fell 24% to $326.6 million, or $13.90 basic earnings per share (EPS) and $13.76 diluted EPS.
Net income before income taxes decreased 23% to $418.1 million.
Home sales revenues decreased 24.4% to $2.3 billion.
Home closings decreased 36.6% to 6,621 homes.
Owned lots decreased to 58,720 and controlled lots decreased to 13,184.]
Will construction slow down in 2023?
Given such a roller-coaster ride for the housing market, the company is bracing for continued turmoil this year, Lipar suggested: "We enter 2023 with tempered optimism. Recent lead and sales trends have been very positive. In the first eight weeks of the year, our retail net orders pace has been 7.2 homes per active community, compared to 2.9 in the fourth quarter of 2022. However, mortgage rates are again rising and the Fed's interest rate path is still uncertain. Therefore, our focus remains on what we control – driving leads through marketing, controlling input costs, starting affordable, move-in ready homes at a disciplined pace and maintaining our strong balance sheet while investing to support our future growth."
What a difference a year makes, Lipar said, as he compared 2022 with the prior year: "In preparation for today's call, we took a look at last year's commentary, and it's remarkable what a difference a year makes. When we spoke last February, we were talking about over 10,000 closings, phones ringing off the hook, waiting lists of people wanting to buy, investors lining up to purchase multiple homes.
"In fact, demand was so strong, we turned off marketing," he continued. "And we made it clear at that time, we were taking advantage of the high-demand environment because we knew it wouldn't last. And it didn't. 2022 was a much different year."
To illustrate, he focused on some of the numbers. "Home closings last year were 6,621," he noted. "This was not the goal we set. And to be frank, we were disappointed we missed our guidance even by such a narrow margin."
Growing lack of affordability exacerbates issues
A continuing erosion in affordability didn't help matters: "We're in the affordable housing business, and during the year, affordability got constrained, supply chains tightened, costs inflated, and home prices went up," Lipar said. "Beginning in January, mortgage rates started to slowly increase, but quickly accelerated as the year went on. By September, they'd surpassed 6% for the first time since November of 2008. One month later, rates exceeded 7% for the first time in over 20 years."
The affordability crisis prompted officials at the Houston-based builder to pivot: "As affordability tightened, buyers paused, and the market decelerated. And as it did, we got back to basics. We expanded our marketing. We got back to training. We had to work for every sale. We invested time and resources to make certain our people run process building, selling, and closing homes the LGI way."
As a result of that market-forced pivot, the company did post some notable achievements: "For the ninth consecutive year, we averaged at least six closings per community per month, an industry-leading result that demonstrates the success of our systems, processes, and people," he said.
While other companies have resorted to layoffs amid the market downturn, LGI Homes has been hiring additional staff: "While news headlines continue to focus on layoffs, we're in hiring mode," Lipar told shareholders. "On Feb. 6, we welcomed 106 new sales professionals to our corporate headquarters for training. This is our largest sales training class to date."