Lender sentiment has plummeted as mortgage rates have risen, with optimism about the next few months at record lows, according to new data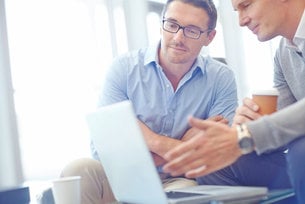 The surge in mortgage rates following the presidential election has caused mortgage lender sentiment to plummet, according to new data from Fannie Mae.
Fannie's fourth-quarter Mortgage Lender Sentiment Survey showed that the share of mortgage lenders expecting an increase in purchase mortgage demand over the next three months was at or near survey lows across all different loan types, according to a news release. A majority of lenders cited "mortgage rates are not favorable" as the reason for their dimming optimism.
Expectations for refinance demand over the next three months hit a survey low across all loan types as well. And after three straight quarters of a positive profit margin outlook, lenders reported "a signigicant negative profit margin outlook, reaching a new survey low," according to Fannie Mae.
"The survey captured lenders' bearish sentiment driven by the recent surge in mortgage rates – a level of bearishness last seen in the summer of 2013 during the taper tantrum," said Doug Duncan, Fannie Mae senior vice president and chief economist. "The sudden surge in mortgage rates weighed on expected future purchase and refinance volume. Downbeat production expectations suppressed lenders' profit margin outlook to the worst showing in the survey's short history."
Duncan warned that mortgage lenders could be in for some rough sledding in the coming months.
"Rates could slowly unwind in coming quarters, reversing some of the expected decline in volume," he said. "However, the potential normalization of interest rates after a sustained period of strong refinancing volumes represents the biggest business challenge facing mortgage lenders in some time."
Related stories:
The Fed has finally hiked rates. What's next for the mortgage market?
Freddie Mac and Fannie Mae to increase mortgage modification interest rate