E-signatures can lead to faster funding processes and better customer experiences, as this lender learned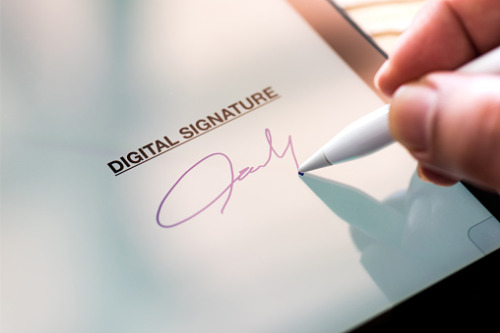 Lenders are increasingly aware of the benefits of e-signatures in the mortgage process – with one lender experiencing a significant reduction in the time it takes to fund loans and an improvement in signature accuracy.
Visio Lending began using DocuSign Rooms for Mortgage earlier in the year in an effort to "improve customer experience by significantly reducing the time it took to release funds."
Read more: Improving your clients' contact center experiences
After using the e-signature service, Visio reported an 89% reduction in time to fund loans (reduced from an average of four to seven days, to four to 24 hours) and 99% signature accuracy in loan documents
"We were concerned about the amount of time it took to fund, which was tied to how long we were spending QC-ing [quality controlling] documents," said David Seholm, director of software development and IT at Visio Lending. "Those were the problems that we were solving with Rooms for Mortgage. The first loan we funded using Rooms for Mortgage, we funded inside of an hour. We blew any expectations out of the water."
A faster closing process can also lead to happier customers, with a recent ClosingCorp survey of homebuyers revealing that 82% of respondents preferred e-signing documents before closing, and more than two-thirds said that they would choose remote closings over in-person closings in the future.
And though the COVID-19 pandemic has certainly accelerated the push toward a more digitally enabled closing process, Seholm said it was a long time coming.
"Companies were supposed to have started accepting e-signatures about 15 years ago, per the federal government," he said. "As that pressure is exerted, it's going to become the industry standard."