Brokers and customers can shake hands on an agreement faster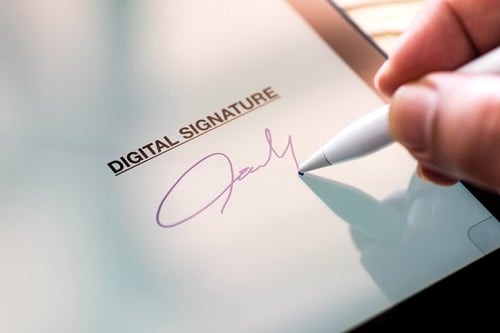 Epicor Sorftware Corporation, a global provider of industry-specific enterprise software, has announced the latest release of a comprehensive support for eSignatures that can be used for mortgage applications.
The integrated DocuSign Signature provides a way to sign agreement swiftly and securely.
"We're thrilled to partner with a leader in the enterprise software space like Epicor to deliver more efficient ways for companies to do business," Mark Register, senior vice president of business development and channels at DocuSign, said. "This new integration will allow our joint customers to come to agreement faster using the tools they are familiar with and working in every day."
The updated workflow and usability developments in DocStar ECM streamline the process of searching and validating information, making it easier to navigate and with fewer steps. The new features also support easier administration and more flexibility in assigning workflow tasks.
"Process automation is at the heart of digital transformation," said DocStar vice president and general manager Tom Franceski. "Our latest release gives organizations new functionality to digitize and transform mission-critical activities, while supporting overall goals for improved efficiency and cost-effectiveness. We empower our users with much better control over business processes."