It has been propelled to second ranking among retail non-bank lenders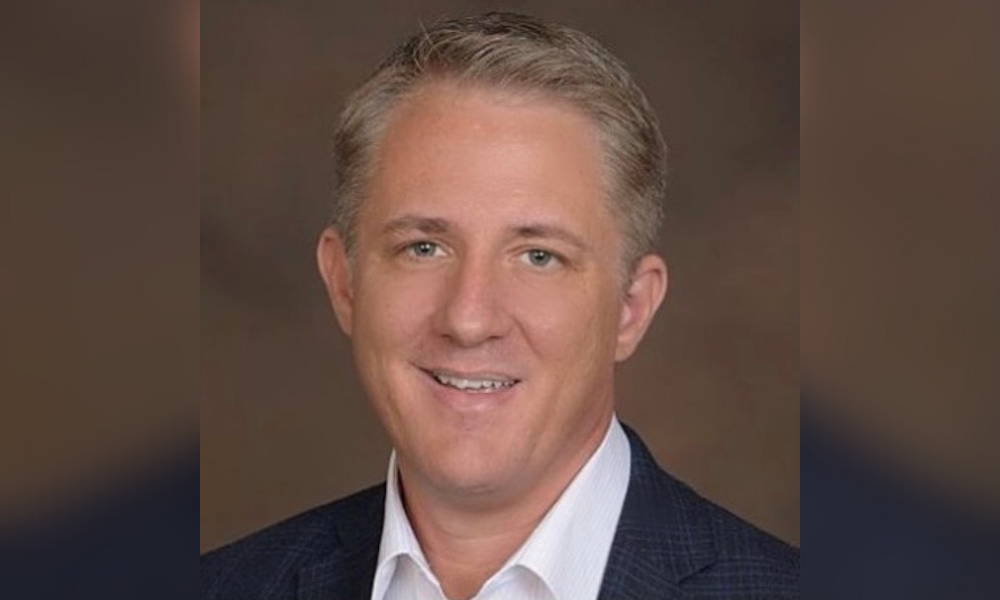 The push toward bolstering technology to achieve efficiencies of scale may be viewed suspiciously by some as a way to replace human workers rather than creating complementary automation or machines designed to assist with their work.
At loanDepot, the rise of technology is seen through a decidedly more benevolent lens. Rather than detracting from the human experience, technology is viewed as an aid toward expediting the American Dream of home ownership for borrowers. That's how Bill Wied (pictured), the newly hired vice president and chief technology officer at loanDepot.com LLC, put it in a recent interview.
A subsidiary of loanDepot Inc., loanDepot.com is self-described as a "non-bank lending innovator" utilizing the company's "mello" technology in achieving a digital experience for borrowers seeking mortgages.
"It improves the overall customer experience," Wied said in a recent telephone interview, describing how the company's technology enables borrowers to secure mortgages in a fraction of the 45 to 90 days the process typically takes. "The process of purchasing a home is the pinnacle of the American Dream but also fraught with frustration. We focus on simplifying customer experience and generating better efficiencies on how people secure mortgage for their homes," he added.
Along the way to securing a mortgage, borrowers interact with a dozen or so vendors (escrow, title insurance and the like) before signing off on the deal. The company's technology checks off those needed stops in one fell swoop, along with including credit scores, borrowers' salaries and needed qualifications in the mix.
It's what Wied likes to call "loanDepot 2.0," he said. The technology-aided process is more streamlined, helping cut the time exponentially from loan approval to having the keys to a home.
George Brady, chief digital officer who oversees Wied's unit, shares in the mission of achieving economies of scale.
"Delivering a seamless, best-in-class digital mortgage experience through unparalleled technology is our number one goal," Brady said in a prepared statement. "Bill's reputation and proven leadership across a range of innovative products and technologies, and his experience at all levels of strategic planning, product engineering and organizational development make him an incredible asset to our team. His passion for loanDepot's technological vision of continuous innovation and excellence will play a critical role in our ongoing pursuit to transform the entire home ownership journey."
Placing such a currency on technology has propelled loanDepot to establish itself as a "…nimble and fast-paced organization" among its more seasoned industry peers and the nation's second-largest retail non-bank lender, officials said in a Press release. The company is committed "…to bringing the transformative digital experiences found in other sectors to the slow-to-evolve mortgage space," company officials added.
A 30-year industry veteran, Wied formerly held posts at a myriad of global financial technology firms, including Bank of America, Paymetric and Worldpay. Most recently, he served as chief technology officer at FIS, where he led the transformation of the firm's global money movement capability.
To accomplish his technological-driven tasks, Wied will work out of the company's Plano, Texas, office where he oversees some 300 employees – from those in design development to software engineers. The company maintains it headquarters in Southern California with offices nationwide.
To hear founder and CEO Anthony Hsieh tell it, much is riding on Wied's and Brady's work – nothing short of the company's legacy.
"We founded our company with the laser-focused goal of creating an optimized, seamless digital experience that would exceed the expectations of today's digital-savvy customer," he said. To that end, we have invested heavily to create our proprietary mello platform, which has been carefully engineered to bring our goal to fruition."
Having assembled the "greatest minds in technology" in the form of Brady and Wied, the two will "…continue to build on this legacy as we double down on our commitment to technology and innovation," Hsieh added.
Wied expressed that he was more than ready to take on the challenge: "Most important, I'm impressed with Anthony's vision and success in effectively developing and leveraging proprietary technology to better serve our customers throughout the homeownership journey," he said. "I'm excited to partner with George and the broader team to build on this dynamic legacy and further revolutionize the mortgage lending industry to meet the changing expectations of consumers."