The judge who ruled that two large banks had misled Fannie Mae and Freddie Mac also had some harsh words for originators.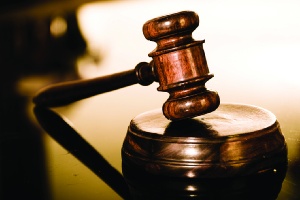 The judge who ruled that two large banks had defrauded Fannie Mae and Freddie Mac had some harsh words for originators in her 361-page decision.

Judge Denise L. Cotes ruled Tuesday that Nomura Holdings and the Royal Bank of Scotland misled Fannie and Freddie about the quality of mortgage bonds sold to the agencies in the run-up to the financial crisis. In a scathing decision, Cotes wrote that "the magnitude of the falsity" in the banks' descriptions of the quality of mortgages underlying their bonds was "enormous."

But Cotes also had harsh words for the mortgage professionals who originated the mortgages underlying those bonds. Cotes concluded that the originators from whom Nomura bought the loans blatantly ignored their own underwriting standards.

"Measured conservatively, the deviations from originators' guidelines made anywhere from 45% to 59% of the loans in each (supporting loan group) materially defective, with underwriting defects that substantially increased the credit risk of the loan," she wrote. "…This rate of issuance of defective loans reflects a wholesale abandonment by originators of their underwriting guidelines. FHFA showed that originators not only failed to originate loans generally in compliance with their own guidelines, but that they also more generally failed both to assess the ability of borrowers to meet their monthly mortgage obligations…"

Cotes added that the originators of the shoddy loans had failed to "perform these most basic functions of origination."

Cotes also wrote that the originators of the loans underlying the shoddy securities frequently granted loans based on appraisals that didn't reflect the actual value of the homes. She also noted that Nomura and RBS didn't attempt to defend their originators' underwriting practices.