After weeks of often tense negotiations, the nation's biggest bank appears ready to sign an agreement to settle claims it sold shoddy mortgages to investors.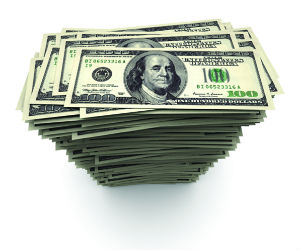 JPMorgan is expected to sign a $13bn settlement with the government today to put to rest claims it sold shoddy mortgages to investors during the run-up to the financial crisis.
The settlement would be the culmination of weeks of negotiation between the country's biggest bank and the government, Reuters reported. The broad strokes of the deal were agreed upon in mid-October, and negotiators have spent the intervening weeks ironing out the details.
This week, officials announced that included in the $13bn deal would be a $4bn settlement with the Department of Housing and Urban Development. About $1.5bn would be used by the bank to write down some loan values in order to forgive some borrower debt, according to Reuters. About $500 million would go to lowering monthly loan payments, and the residue would go to various other measures, including providing loans to low- to moderate-income buyers, Reuters reported.
Last month, the bank reached a $5.1bn settlement with the Federal Housing Finance Agency, $4bn of which is part of the expected $13bn settlement, according to Reuters.
The settlement won't mean the end of JPMorgan's legal woes, however. The lender still faces at least nine other investigations, Reuters reported. The lending giant also still faces numerous lawsuits -- including pending private litigation over $100bn worth of residential mortgage-backed securities, according to the New York Times. The bank has set aside $23bn as a hedge against expected litigation costs.