Redfin has assessed the 50 biggest metros by likelihood of disaster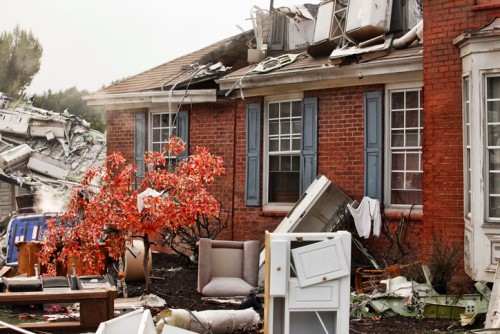 With environmental issues raising concern about the proliferation of natural disasters, a new report ranks the potential risk of America's largest metros.
Redfin's new Natural Hazard Disaster Score for each of the metros ranges from 1 to 100 from least to most hazardous. The scores are based on an average of the frequencies of the five components of the score: earthquakes, fires, floods, tornadoes, and hurricanes.
Redfin chief economist Daryl Fairweather says knowing the risk of natural disasters is important for homebuyers due to increased costs of insurance, damage, or evacuation.
"Some homes in more hazardous areas might seem more affordable if you are just looking at the sticker price, but they may end up costing more when risks related to natural disasters are factored in," he said.
Where the risks are
Many of the most disaster-prone metros, including Washington, D.C. (52), Los Angeles (52) and New York (41), have home prices well above the national median.
These three areas also tend to be near the top of Redfin's list of origins common among online home-searchers looking to relocate to more affordable, inland housing markets, like Las Vegas, which ranks fourth among the safest-rated metros.
Nine of the 10 least hazardous metro areas have median home prices below the $287,400 national median but Salt Lake City is the exception, ranking as the eighth-least hazard-prone metro area with a Natural Disaster Hazard Score of 16 and a median home price of $320,000.