Will tech be enough to get borrowers and servicers through a potentially overwhelming spike in delinquencies?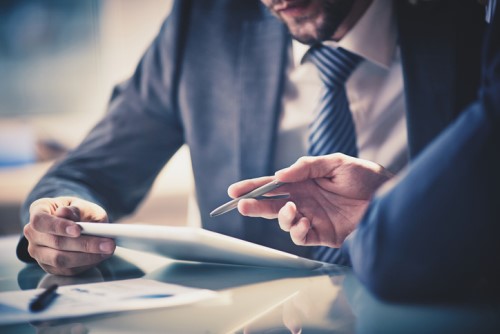 Although weekly growth in the number of mortgages in forbearance has flattened, unemployment in the U.S. continues to increase at a rate faster than expected: Another 1.9 million unemployment insurance claims were filed last week, more evidence that the COVID-19 nightmare is far from over. Taken together, those trends make for a potentially grisly prospect: millions of American homeowners still out of work when forbearance ends a few months from now.
Paul Anselmo, CEO of Evolve Mortgage Services, says his servicer clients are already scrambling to get ahead of a potential wave of delinquencies.
"I think servicers are extremely worried, at least from the reactions we're getting from them," he says.
Anselmo says servicers are being proactive in trying to get ahead of the spike in defaults many see coming, but doing so takes time and resources few companies currently have. As he explains it, servicers are already struggling to keep their clients happy in today's ultra low-rate environment, a turn of events that makes it more likely those clients may refinance their loans with other firms. Add to that the day-to-day grind and the added pressure of walking clients through forbearance inquiries and there's little time left to think about the future.
"There's a lot of activity," says Anselmo. "There's just not a lot of bodies."
Unless there's a stampede of Americans who want to become mortgage servicers in the next several weeks, the limited human capital currently fuelling the space is going to be stretched wafer-thin by a spike in delinquencies. Anselmo's advice is for servicers to leverage predictive analytics.
While the tech itself can be complex once you're under the hood, predictive analytics is a fairly straightforward process of allowing machines to analyze loan data and compare it to millions of past outcomes as a way of determining what actions may need to be taken with the loan in the future. Loans can then be bucketed according to need, allowing servicers to start planning their resource allocation strategies ahead of time.
The accuracy of these predictions varies from platform to platform, but Anselmo says Evolve's is accurate 98 percent of the time.
All signs point to mortgage servicing becoming far more arduous in the very near future. Anything that frees up the human side of the equation will be a welcome addition to any company's arsenal.
"That would be the biggest advantage," Anselmo says. "Those kinds of people, there's a finite supply who have experience and credentials. Just like in origination, where you want loan officers and processors to be more productive so they can get more done per person, it's the same concept on this side."