Former HUD official disapproves of the Fed's actions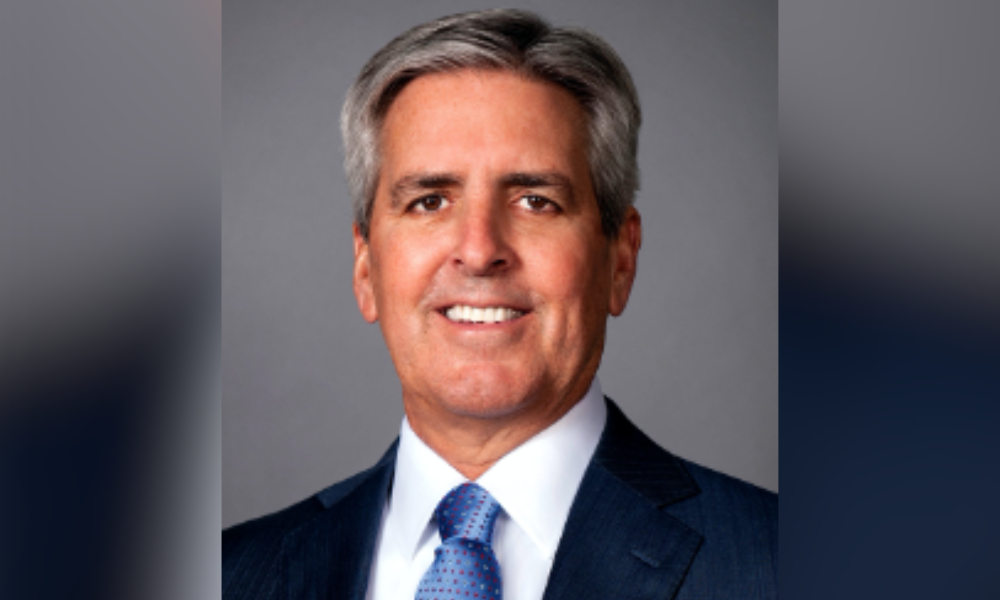 If America is to live up to its ideals, it must make homeownership possible for people of color.
That was the message David Stevens (pictured), CEO of Mountain Lake Consulting Inc., conveyed to an audience of mortgage industry professionals recently gathered in Las Vegas. The occasion was the NAMB National 2023. In hosting the event, the National Association of Mortgage Brokers welcomed the International Mortgage Brokers Federation, under which mortgage professionals from Australia, Canada, Ireland and the United Kingdom attended along with their American counterparts.
Stevens noted he began his mortgage industry career as a loan officer in Denver during the 1980s. He has embarked on a storied career of more than 40 years since then, and few have the breadth of experience and knowledge he has. Prior to his role as the president and CEO of the Mortgage Bankers Association, Stevens served as the US assistant secretary of housing and federal housing commissioner at the US Department of Housing and Urban Development.
His career has hardly been limited to the public sector, with past stints that include a role as president/COO of the Long & Foster Real Companies, Inc.; executive vice president of wholesale lending at Wells Fargo Home Mortgage; senior vice president in charge of single family lending at Freddie Mac; and group senior vice president at World Savings Bank.
Diagnosed with cancer, Stevens addressed the gathering via a videotaped message. He was asked what is the greatest challenge facing the US is today.
America is not alone in raising rates
"Interestingly, globally we're all going through a period of quantitative tightening," he told the international crowd. "The central banks across the world have been raising interest rates and that's obviously impacted the mortgage industry the worst. It's been the greatest challenge. It's also the greatest adverse impact to potential homeowners, and it hurts the most first-time home buyers, of which a significant percentage are people of color."
Given America's past, much work is left to be done in evening up the playing field in terms of homeownership as Stevens suggested. "The one thing that's clear and different about us over Western Europe is that we were a nation built on slavery and we didn't give opportunity until the Civil Rights Act was passed in 1965.
That landmark decision outlawed discrimination based on race, color, religion, sex and national origin. "And we still have issues with racism and lack of opportunity," he said. "Now this is not a political statement; it's an economic one. And the economics to this is that America has a need to try to find opportunities to create homeownership, particularly for the Latino community in this country and the African American communities in this country."
A domino effect of inaccessibility
That lack of opportunity presents barriers to those groups related to down payment and credit scores, while preventing the creation of generational wealth. "The rising rates we're seeing are likely going to cut out swaths of people from the opportunity to be homeowners because of affordability and that's going to have a disparate outcome. Bringing interest rates down is a big priority."
Stevens said he is opposed to many of the Fed's actions in trying to reduce inflation to the 2% level. To that end, the Fed since March 2022 has lifted interest rates 11 times and held them steady twice, including September's pause.
"Unfortunately, they don't realize the economy is already going to have a very slow winter and you can see that in the retail reports in recent times with what's happening with sales," he said. "At the end of the day we have a big challenge and housing is the single-largest driver of wealth in the United States and the biggest driver of opportunity."
Hyperinflation needs to be slowed, Stevens said, which will bring rates down and help spur the economy.
Founded in 1973, the National Association of Mortgage Brokers boasts a membership of more than 39,000. Among its goals is the creation of opportunities to bring together professionals in the industry to network and discuss best practices. Toward that end, the NAMB hosts an annual convention each spring and sponsors or co-sponsors additional gatherings. The National Association of Mortgage Brokers also serves as a lobbying group for mortgage brokers, representing their interests in Washington, DC and in state capitals across the US.
Want to make your inbox flourish with mortgage-focused news content? Get exclusive interviews, breaking news, industry events in your inbox, and always be the first to know by subscribing to our FREE daily newsletter.