Inlanta Mortgage has tapped industry veteran Chad Gomoll as their new senior vice president of business development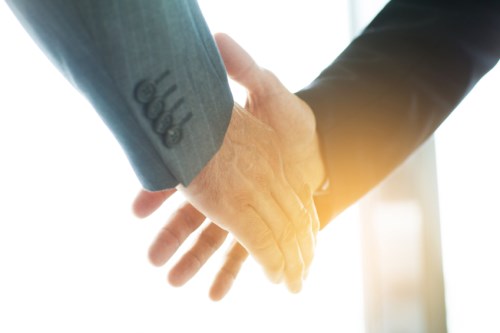 Inlanta Mortgage, Inc. is pleased to announce the addition of Chad Gomoll as senior vice president of business development.

Inlanta Mortgage President & CEO Nicholas DelTorto said, "Inlanta has seen significant growth over the past year. With Chad's help, we will be able to continue that momentum into 2017 and create continuous growth for years to come."

Chad Gomoll comes to Inlanta Mortgage with over 20 years of experience in the area of mortgage lending and financial services. As senior vice president, he will drive and oversee the new growth for the company. While directing this effort, Gomoll is personally responsible for identifying new branch partners as well as assisting in the growth and development of the current branch network. In addition, he will work in conjunction with the marketing and operations departments to ensure Inlanta continues to have the most competitive service offering in the industry.

Prior to joining Inlanta, Gomoll served as regional vice president for Genworth Mortgage Insurance, where he was responsible for growing the region to over $4 billion in new insurance written in 2016. He managed a team of 11 account managers in the South Central Region, which covered Colorado, Wyoming, Kansas, Missouri, Oklahoma, Arkansas, Louisiana, Mississippi and Texas. In addition to this most recent role, he has years of experience in wholesale lending with Franklin American Mortgage as well as experience growing and leading a retail mortgage banker in Dallas, Texas.

Gomoll maintains active involvement in several community service organizations. Currently, he serves as a trainer with the Make a Difference Wisconsin organization to help facilitate financial education for high school students. Gomoll currently serves on the Secondary Committee for the Residential Board of Governors (RESBOG) at the Mortgage Bankers Association. He has previously been a board member of the Dallas Mortgage Bankers Association and was a 2014 Wooten Scholarship recipient from the Texas Mortgage Bankers Association for the MBA's Future Mortgage Leaders program. Gomoll holds an executive MBA certificate from the Caruth Institute for Entrepreneurship at Southern Methodist University in Dallas.
He is married with two boys and resides in Brookfield, Wisconsin.