The current regulatory regime is harming financial services companies and strangling access to credit for millions of Americans, according to lawmakers and industry pros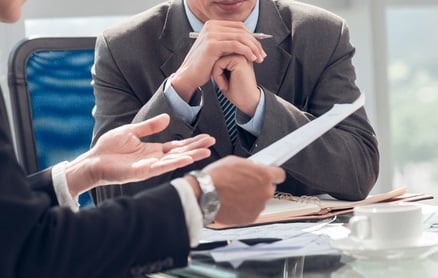 Republican lawmakers and industry groups slammed the Dodd-Frank Act and the Consumer Financial Protection Bureau at a hearing Thursday, claiming that ambiguous regulation has confused financial services companies and that the CFPB has effectively cut off access to credit for millions of consumers.

"Financial companies are standing on regulatory quicksand, having to constantly shift in an effort to stay afloat. There are unending attempts to decipher a regulator's wants and needs, allowing little to no foundation on which to run a business," said Rep. Blaine Luetkemeyer (R-Mo), chairman of the House Financial Services Committee's Financial Institutions and Consumer Credit Subcommittee. "Ultimately, this world of ambiguous guidance, contradictory rules, and aggressive enforcement has led to confusion for financial companies seeking to comply with Dodd-Frank and other Obama-era rules. But the greatest impact is on the customers of those financial companies, who in many cases have been left clamoring for access to financial services, and paying more for the ones they've been able to retain."

According to GOP subcommittee members, "ambiguous guidance" from agencies like the CFPB has caused confusion for financial companies and made compliance with regulations unnecessarily difficult. The subcommittee also slammed regulatory agencies for "evidence of limited due process" when enforcing regulations.

"If we want a healthier economy and more freedom, we must increase access to competitive, transparent, and innovative markets and provide a ladder of opportunity on which all Americans can rise," the subcommittee said in a release.

Witnesses at the hearing also slammed the current regulatory regime.

"There is no doubt that, for decades, the U.S. regulatory framework has increasingly made it more difficult to create and maintain jobs and businesses that benefit Americans," said Norbert Michel, a senior research fellow at the Heritage Foundation, a conservative think tank. "One of the main reasons the regulatory regime has been counterproductive for so long is because it allows regulators to micromanage firms' financial risk, a process that substitutes regulators' judgments for those of private investors."

Bill Himpler, executive vice president of the American Financial Services Association, said that access to credit should be much more widely available than it currently is – and that the CFPB's regulatory regime cuts ordinary Americans out of gaining that access.