Housing construction could reach an annual rate of 1.4 million or more by the end of 2017, according to the LegalShield Law Index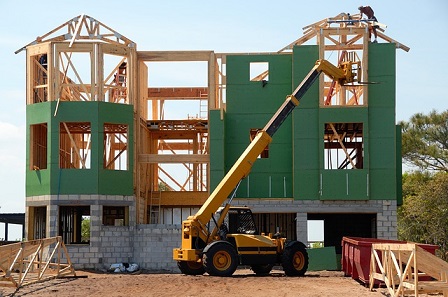 An index of economic indicators released Tuesday suggests that housing construction should grow in the coming months to an annual rate of 1.4 million or more by the end of 2017, even as a downward correction in consumer confidence signals potential negative effects on retails sales and other consumer activity.
The LegalShield Law Index saw its housing activity component increase during the month while its consumer financial stress component decreased.
The LegalShield Housing Activity Index was 115.3 in July, up 1.8% for 2017 to its highest level since May 2006. Gains in the foreclosure and real estate components of the overall index drove the increase. Meanwhile, the LegalShield Consumer Financial Stress Index slid to 87.0 in July, its lowest point in more than 11 years, from 87.4.
"The LegalShield Housing Activity Index has a strong record of closely tracking U.S. housing starts over the last 15 years – and the index continues to suggest that housing starts should be stronger than they currently are," said James Rosseau, LegalShield's chief commercial officer. "The index is consistent with the fact that U.S. consumers are employed – as underscored by a strong June employment report – with solid credit, manageable debt levels, and heightened confidence about the economy. These factors, combined with historically low home inventories, point to a revival in housing activity."
"The LegalShield Consumer Financial Stress Index, a leading indicator of the Consumer Confidence Index, suggests that consumer confidence, though strong by historical standards, may darken during the second half of the year," Rosseau said. "That means retailers may see lower sales than market observers expect."
According to LegalShield, June saw an improvement in housing starts, although levels remain below expectations and are essentially unchanged from a year ago. While market headwinds such as higher input prices and regional labor and land shortages continue, the current inventory shortage and increases in housing prices could drive growth in housing starts in case supply catches up to demand.
Index data indicate that consumers continue to have generally healthy and improving finances, LegalShield said. However, the data, which diverges from the Conference Board's Consumer Confidence Index, also suggests consumer confidence to moderate in the near term, resulting in consumer spending less than expected in the coming months.
Related stories:
US consumer confidence improves in July
More challenges for supply as home building slips