Big mortgage conference signals return to normalcy amid pandemic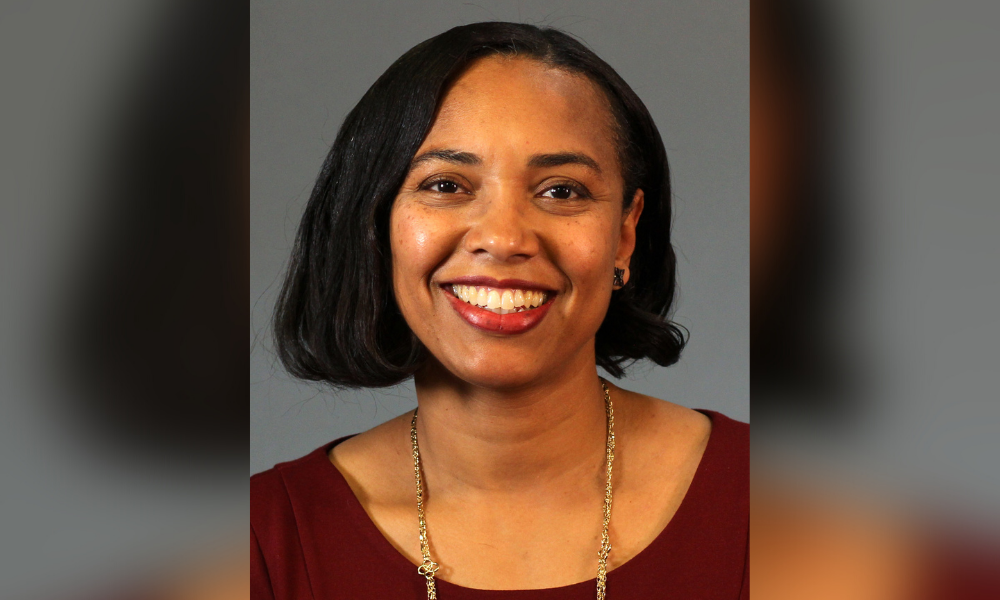 There's nothing like a good old industry conference to telegraph that, slowly, things are getting back to normal even amid a life-altering pandemic. The Independent Mortgage Bankers Conference slated for later this year is no mere networking mixer, but a panel-rich event designed to impart practical guidance amid volatile times for attendees, the event organizers said.
Staged by the Mortgage Bankers Association, the event in Nashville will feature a panel of industry leaders aiming to provide independent mortgage bankers new solutions and actionable advice along with data and analytics designed to improve their companies' bottom lines, Tamara King (pictured), the MBA's vice president of residential policy and member engagement, told Mortgage Professional America.
"The really great thing about this conference is that it's really focused on the independent mortgage banker," King said during a telephone interview. "And so, if that is your world – or you do business with an independent mortgage banker – this is really focused on issues of concern to you."
To that end, the conference will feature an array of top industry leaders and pundits, including: Robert D. Broeksmit, president and CEO; Kristy Fercho, 2022 MBA Chair, executive vice president and head of home lending with Wells Fargo; Marcus Buckingham, New York Times best-selling author and researcher who founded the Strengths Revolution; Michael Fratantoni, chief economist, senior vice president, research and technology; and Marina Walsh, vice president, industry analysis.
"We don't create the agendas in a vacuum," King noted. "While we were creating the agenda, we were reaching out to our MBA members to see what was on their minds. The issue that kept coming up was technology, so we have a whole session titled 'How to Make Smart Tech Decisions in 2022.' We're looking at where the industry is going, and that was at the forefront of our mind when we were developing the agenda."
Discussions on workforce talent and changing regulations also will be part of the discussion mix. The end goal: "How can we help you look forward and be successful?" King asked rhetorically, invoking tactics of practical and strategic advice to meet the goal.
Apart from valuable insights from panelists at the event, networking sessions will be at a high premium, King suggested. "Networking is very important too, and making sure that people are able to reconnect," King said. "In some cases, it's been a while for many people. In addition to learning from speakers, attendees can learn from each other and build relationships. We wanted to make sure there were opportunities for that as well."
Still, physical distancing protocols will be in place in adherence to medical authorities' advice, organizers noted. "The health and safety of attendees and staff remains our priority," officials wrote. "MBA will adhere to all local COVID-19 safety guidelines in Nashville – and at all upcoming host cities – and will notify attendees of any mandatory requirements. We will provide periodic updates as we receive them from Nashville officials."
Between breakfast and lunch breaks throughout the three-day conference, tailored sessions will cover the breadth of independent mortgage originators' workplace experiences:
The opening general session will be devoted to author Buckingham's Strengths Revolution, predicated on workplace tasks. The premise: When employees spend most of their time using their greatest talents and engaged in their favorite tasks, both they and their organizations win. Employers will learn to focus on cultivating their workers' strengths to achieve bolstered efficiency and productivity – including mitigating turnover rates, improving customer satisfaction, strengthening profits and ensuring resiliency. In addition to the author, scheduled panelists for the session include Eddy Perez, co-chair of the MBA's IMB Executive Council and co-founder and CEO of EPM; MBA president and CEO Broeksmit; and Laura Escobar, co-chair of the MBA's IMB Executive Council and president of Lennar Mortgage.
Another general session, "Outlook on the Mortgage Market for IMBs," will feature Marina Walsh, the MBA's vice president of industry analysis; and Michael Fratantoni, the MBA's chief economist and senior vice president of research and industry technology.
A breakout session titled "Cost to Originate" will feature Erin Dee, the COO of LoanPeople LLC; Kristin Golab, assurance senior manager at Plante & Moran PLLC; and Dustin Pfluger, a partner with CWDL.
"The Future of Work" will showcase Owen Lee, the CEO of Success Mortgage Partners Inc.
The session "Managing Fair Lending for IMBs" will feature Jonice Gray Tucker, partner with Buckley LLP and Mitch Kider, managing partner at Weiner Brodsky Kider PC.
The breakout session "Regulatory Hot Topics" will feature Ari Karen, principal of Offit Kurman; Sanford (Sandy) Shatz, of counsel at McGlinchey Stafford; Loretta Salzano, president of Franzen and Salzano; Sheila Strong, senior vice president of compliance and general counsel at Amerifirst Home Mortgate; and Daniella Casseres, partner at Mitchell Sandler.
Speaking about "Seizing Opportunities and Growing Market Share" will be Tim Wilson, president and CEO of Prosperity Home Mortgage LLC; Laird Nossuli, CEO of iEmergent; J. Tony Thompson, founder and CEO of the National Association of Minority Mortgage Bankers of America (NAMMBA).
"Servicing Economics – State of Mortgage Servicing and the MSR Market" will offer insight from Mark Garland, director of analytics at SitusAMC; Seth Sprague, principal of STRATMOR Group; and Pam Cooper, chief financial officer of Citywide Home Loans/CHL Mortgage.
The tantalizingly titled "Ten Things Every Mortgage Banker Must Do in 2022" will offer valuable advice from Joe Garrett and Michael McAuley, principals at Garrett, McAuley & Co.
The conference is scheduled to take place at the Grand Hyatt Nashville, 1000 Broadway, scheduled from Jan. 24-27. For more information – including registration cost – visit the Independent Mortgage Bankers Conference 2022 (IMB22) website.