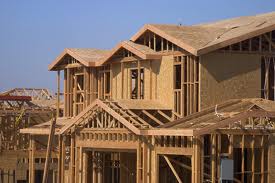 (TheNicheReport) -- Recent data released by the U.S. Commerce Department with regard to construction starts is making home builders very happy, and they can thank the low levels of foreclosure activity over the last few months.

Housing starts in September were 15 percent higher than the previous month, and almost 35 percent higher than last year. The figures from the Commerce Department not only surpassed expectations by economists and housing analysts, they also represent the highest level of residential building activity since July 2008.

One of the regional housing markets in California benefiting from this rise in construction is Sacramento. Sales of existing homes in Sacramento during September did not include as many foreclosures as seen in the past. Only 14 percent of sales were foreclosures, a volume that is down 50 percent from early February.

Scarcity of Rock-Bottom Discounts

Real estate investors in housing markets like Sacramento have virtually snapped up the inventory of available distressed properties. Homeowners who are not underwater in their mortgages may not be ready to list their properties at a significant loss. First-time home buyers and other house hunters who are not investors are looking at new residences as their preferred option.

A representative for national home builder Taylor Morrison in California told the Wall Street Journal that their inventory of new homes is down to about a month. Sales in one of their communities are moving at the respectable rate of about six per month. At approximately $600,000 per transaction, these are hardly the rock-bottom deals that attract investors.

Sellers Wait for the Right Time

Inventory may soon pick up for Sacramento, even before builders finish construction of new residences. Another regional housing market currently enjoying heavy demand is Phoenix, and the inventory there improved in September thanks to rising prices. Sellers tend to time the market in this regard; they will wait until the price is right.

On a national level, the number of listings featuring previously-owned homes is now the lowest since 2007. The numbers of new construction listings was just 141,000 at the end of August –hardly enough to satisfy demand. Mortgage applications for purchase transactions are 12 percent higher than last year. These figures may encourage homeowners to put "For Sale" signs on their lawns.

While real estate investors wait for more rock-bottom deals to become available as the shadow inventory gets smaller, builders will be busy building new homes in 2013. As long as construction activity continues at a healthy pace, more sellers will be expected to list their properties and contribute to the economic recovery of the housing market.