The CFPB is warning banks and mortgage companies that unreasonably high sales goals and carelessly managed incentive programs can encourage fraud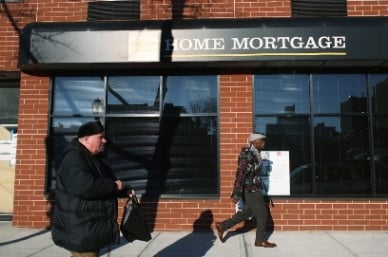 In the wake of the Wells Fargo phony-account scandal, the Consumer Financial Protection Bureau is warning financial institutions against creating unrealistic incentive goals for employees.
Wells Fargo came under fire in October when it was revealed that bank employees had opened 2 million customer accounts without those customers' knowledge or consent. According to reports, the bank's high-pressure sales goals created an environment that encouraged employees to commit fraud simply to stay ahead of the curve.
The CFPB has released a bulletin warning companies that connecting "bonuses or employment status to unrealistic sales goals or to the terms of transactions may intentionally or unintentionally encourage illegal practices" – including unauthorized account openings, opting customers into services without their knowledge or steering them toward products that aren't right for them.
"Tying bonuses and job security to business goals that are unrealistic or not properly monitored can lead to illegal practices like unauthorized account openings and deceptive sales tactics," said CFPB Director Richard Cordray. "The CFPB is warning companies to make sure that their incentives operate to reward quality customer service, not fraud and abuse."
While the CFPB said that "reasonable incentives" can benefit customers, incentives that aren't "carefully managed" can end up rewarding bad behavior. According to the CFPB these dangerous incentive programs are relatively common in both the banking and mortgage industries. The CFPB cited specific examples of problem behaviors encouraged by some incentive programs, including:
Opening accounts without consent
Misrepresenting the benefits of products
Steering customers toward less favorable terms or products
The CFPB has already taken action against credit card companies and banks whose incentive programs encouraged fraud. In October, the agency issued Wells Fargo a $100 million fine for its sales practices.
Related stories:
Wells Fargo scandal leads to scrutiny of other Wall Street banks
Wells Fargo fallout: New regulations on bank 'incentives'