The deal opens new avenues of business for HSF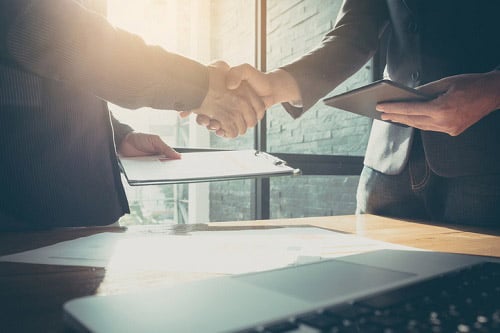 HSF Affiliates, the operator of Berkshire Hathaway HomeServices and Real Living Real Estate, has announced entering an agreement with VA mortgage lender Home Captain.
The partnership includes a program that offers veterans, service members, and their immediate family members real estate and mortgage services through the networks and funding of Home Captain.
"According to the National Association of Realtors, one out of every five homes sold in the U.S. last year was purchased by a veteran," said Chris Stuart, chief executive officer of HSF Affiliates. "That's a huge amount of business, yet only 13% of all veterans have used their VA home-loan benefits. Clearly, there is a need for greater education and guidance when it comes to the real estate process for veterans and service members."
Home Captain's veteran resource center serves as a VA loan marketplace that allows service members and veterans to compare mortgage rates across various VA mortgage lenders. The marketplace also provides interactive learning materials for home buyers.
"We are very excited to work with Berkshire Hathaway HomeServices and Real Living for this important program," said Home Captain CEO Grant Moon. "Home Captain is a veteran-owned business and former service members and military spouses are key staff members. We understand the needs and the challenges of those families that would utilize the VA home loan. Together with Berkshire Hathaway HomeServices and Real Living, we share the goal of serving those who have served others, as they achieve their goal of homeownership."