The Fed is nearly certain to raise interest rates this week – but could Donald Trump's economic plan force the agency to change its strategy of gradual rate increases?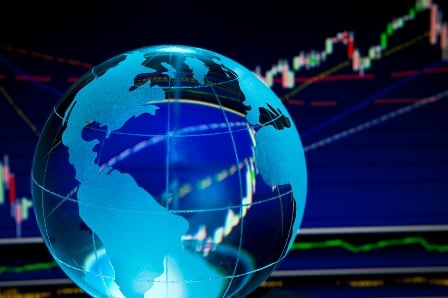 It's nearly certain that the Federal Reserve will increase interest rates – but will President-elect Trump's economic plan mean headaches for the Fed?
Fed fund futures show a 97% probability that the central bank will raise rates by a quarter of a percentage point at the end of its two-day meeting Wednesday, according to a Reuters report. The news agency's poll of 120 economists found that all expected a rate hike.
But there are concerns that Trump's economic plan – focused around tax cuts and boosted infrastructure spending – could fuel higher inflation.
Fed officials would like to see government policy replace monetary engineering in driving the economy, according to Reuters. However, they've warned that any new government spending -- in an economy near full employment but with a high public debt – should be specifically designed to boost productivity. And it will be hard for the Fed to stick to its current plan of gradual hikes if major tax cuts and spending plans pass Congress.
And some are concerned that the outspoken Trump's feud with the Fed could hurt the economy. The president-elect repeatedly attacked Fed Chair Janet Yellen on the campaign trail, according to Reuters. Trump accused Yellen of holding off on rate increases in order to help his Democratic challenger, Hillary Clinton.
"There is a real risk that he could be openly critical of the decision to raise rates next week," economist Paul Ashworth of Capital Economics said in a note last week.
A critical comment could upset markets and raise concerns that Trump will try to actively influence the Fed's monetary policy decisions, according to Reuters. Presidents generally avoid criticism of Fed rate decisions on the theory that monetary policy should be independent of politics.
"If he remains silent after the announcement to raise interest rates next Wednesday, then we can begin to assume that it will be business as usual for the Fed," Ashworth wrote.

Related stories:
Post-election rate hike starting to kill deals
Is Fed losing credibility over refusal to hike rates