The office employees went to in January may be very different from the office they return to, says McBride Corporate Real Estate head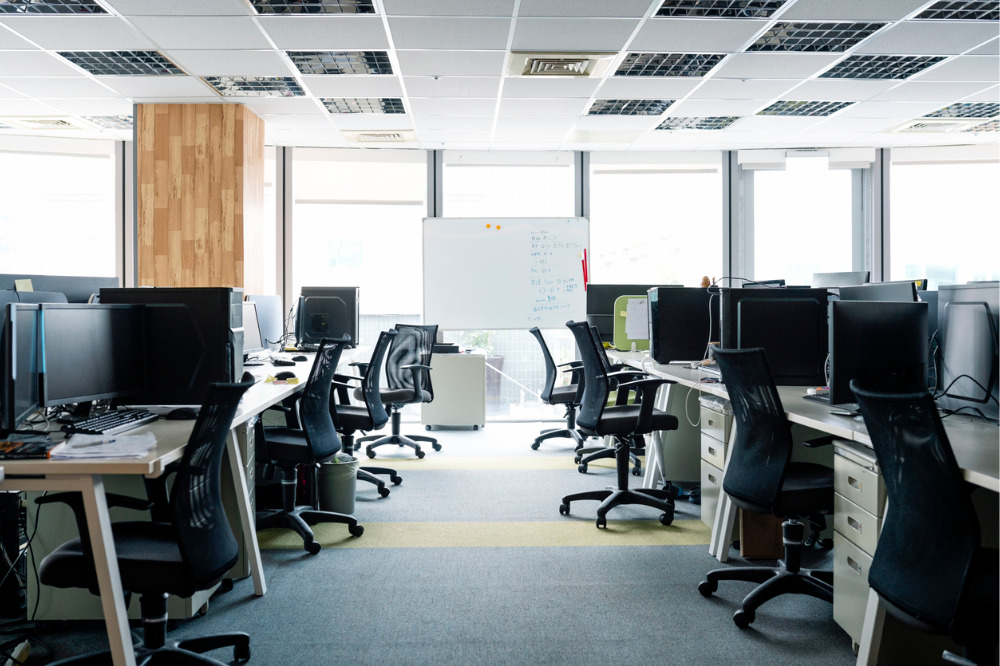 One of the major effects of the COVID-19 pandemic has been a change in the way people work, with many companies adopting remote working strategies – and several planning to continue those policies after the pandemic ends. But as the country reopens, there will be major changes even for companies that do return to the office. And that, in turn, will lead to changes in the commercial real estate sector, according to Robert T. Tillsley, president of New Jersey-based McBride Corporate Real Estate.
"I can speak better to metropolitan New York and the Northeast than nationally, but a large part of what goes on here will happen throughout the country – with the exception of the fact that there is a major exodus on the residential side from New York to New Jersey," Tillsley told MPA. "And if people move out, businesses are destined to follow. Rather than being in a 40-story office building where you're only allowed to have three people in an elevator, being out here where it's more open just makes more sense."
In addition to companies relocating their offices, Tillsley predicted an increase in the practice of "hoteling" offices – basically having employees reserving time in the office when they need to be there and working remotely at other times. Tillsley said that McBride Corporate Real Estate is considering adopting such a policy for its own office.
"You obviously don't need an office for everyone. For instance, we have 11 people here," he said. "We would have two permanent offices and a meeting room. And for the other brokers, we'd probably have four offices for nine brokers. So what would happen is, if you want to be here on Tuesday, you reserve an office on Tuesday."
That strategy would allow companies to downsize their office space, Tillsley said.
"We're in about 4,200 square feet now, and I see us being down to, at the most, 3,000 square feet. That's a better than 25% cutback in space," he said.
Commercial real estate may be different on the other side of COVID-19, Tillsley said, but the recent spike in remote work doesn't mean the end of the office.
"Once people get into a habit, they kind of like to stay in that habit, and I know some of the major companies are talking about not going back [to the office] until September," he said. "So people are certainly going to get used to that. But while people are adapting to working from home, they still like to have an office to go to. They like the camaraderie of their coworkers. The thought is that they'll be going back to an office that will be different from the one they went to in January. There will still be office space standing, but it will certainly be modified."