Refinances continue to be the golden ticket for originators, according to recent data, but how long is the trend set to last?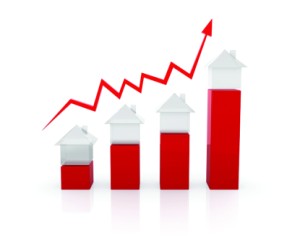 Applications for refinances reached a summer-high for the week ending August 7, according to the Mortgage Bankers Association, and originators may want to cash in before an expected drop-off.

"The refinance share of mortgage activity increased to 53.1 percent of total applications from 51.3 percent the previous week," the MBA wrote in a release. "This is the highest refinance share since April 2015."

The uptick is a result of clients rushing to refinance ahead of an expected hike in rates, say originators. But that trend isn't expected to last much longer.

"I wouldn't expect refinances to be too strong in the future," Ron Bowden of Associated Bank told Mortgage Professionals America. "When rates go up there will more-than-likely be declines in refinances."

Still, Bowden expects refi volumes to remain strong, but he admits that they are dependent on rates staying fairly low for the rest of the year.

For the time being, however, most originators have likely noticed strong demand for refinances.

According to the MBA, refinances increased three percent week-over-week for the week ending August 7. Loan applications, however, increased just 0.1 percent week-over-week.

Rates, meanwhile, remained fairly steady.

The average interest rate for 30-year fixed-rate mortgages remained unchanged at 4.13 percent; the average FHA-backed 30-year fixed increased from 3.94 percent to 3.96 percent; and the average 30-year jumbo held steady at 4.08 percent.

Speculation about the direction rates are heading will certainly ramp up in the coming weeks, with the Federal Reserve set to meet in mid-September.

The market is still anticipating the Fed will implement its first rate hike in a decade this year, but industry players remain unsure about when exactly that will happen.