Mortgage executive offers insights into a market in turbodrive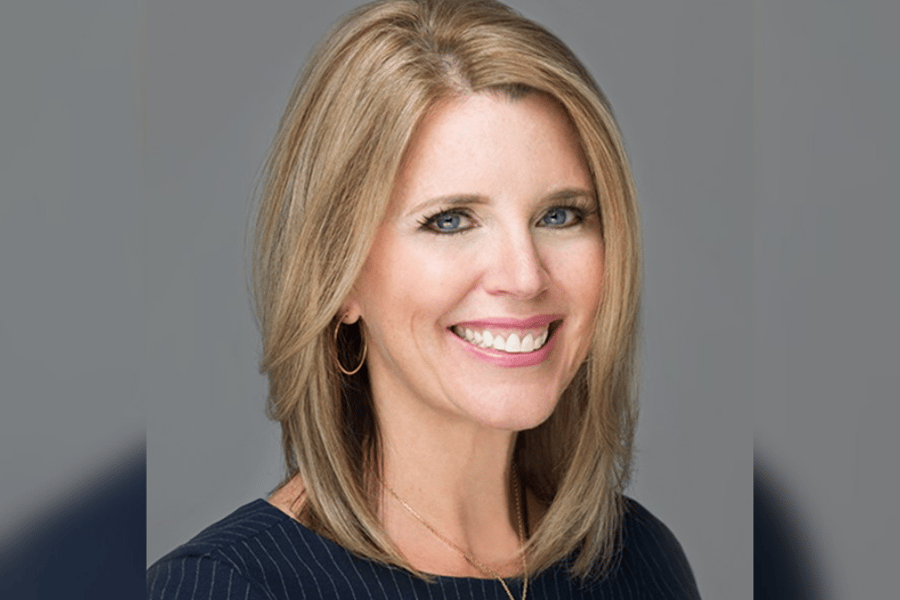 In America's wealthiest county, when homes sell above list price, they sell for as much as $500,000 over asking. Kristi Hardy (pictured), VP and senior loan officer at Atlantic Coast Mortgage, has been seeing this demand firsthand in her local market of Loudoun County, Virginia, America's highest-income county per-capita.
To gauge just how wild things have been, she took a straw poll via her Facebook page, asking local real estate and mortgage professionals just how much their clients have had to offer over list price recently. In more than 60 replies she saw offers six figures over asking, with appraisal and financing waivers, that didn't win out.
While the story of intense demand, low supply and rapid house price appreciation is common across the US housing market, Loudoun county has a few other factors turning it up to overdrive. As the highest-income county in the US, its local buyers have cash to spare and can usually pay huge down payments along with the out-of-pocket difference when the house is appraised lower. Movers to the suburban county in Northern Virginia are playing a big role, too. An influx of newly remote workers from Washington DC is driving demand, as is the looming opening of Amazon's second headquarters in Arlington County, just next door. Despite the craziness of this market, an element of it is instilling Hardy with confidence.
"Of course, none of us has a crystal ball, but I think this demand is causing real appreciation," Hardy said. "There are really no signs that this is a bubble the way it was in the late 2000s. Back then, appraisers were appraising the houses higher even though they shouldn't have. Right now, the appraisals are still coming in low, and buyers are paying the difference out-of-pocket because they're OK with that. Everybody's willing to pay, and demand is just so much stronger than supply."
Read more: Remodelling market improves despite staggering supply costs
While Hardy is seeing a mixture of local churn, migration from DC, and new tech jobs driving much of Loudoun's demand, she noted that the millennial first-time homebuyers driving demand in so much of the country are getting squeezed out of Loudoun. Cash is king there, and with more established homebuyers able to put 50% down on a property and cover the extra cost of an appraisal waiver, even high-income millennials without established assets or family money to draw on simply don't have an option. She is still seeing millennial demand, though, as that demographic tries to break in. While they may be getting frustrated, Hardy sees their push as another sign that this market is not a bubble.
Whether her clients are millennials or asset-rich boomers, Hardy takes one common approach by telling them to put their best foot forward. She prepares her clients for multiple offers, significant jumps over asking, and the frustration that will inevitably come with falling short on their first few offers. From there, she gets more specific with her clients. She prepares asset-rich buyers to leverage their cash reserves and prepares them for some sticker shock when the appraisal comes in lower. Millennial buyers require more psychological coaching. Hardy tell them not to give up and, if they have the option, to bring some gift funds from family members to the table which could help them secure an offer or cover extra costs.
Read more: Purchase applications down for second straight week
As mortgage professionals across the country face similar market conditions, Hardy emphasized that in the face of chaotic activity and immense demand, they need to remain optimists.
"It's a seller's market, but it's also a buyer's market if you don't give up," Hardy said. "Because the rates are so low, buyer affordability now is way better than it was before the housing bubble burst in '08. In 2005, interest rates were in the 7s and 8s. Now they're in the 2s and 3s. Buyers just need to hang in there and realize it's going to be worth it in the end."