Guaranteed Rate's Shant Banosian – one of the top originators in the nation – talks about keeping business booming when rates are rising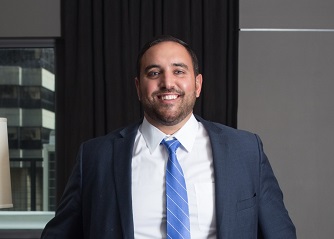 Guaranteed Rate's Shant Banosian is one of the country's top originators, racking up $434 million in loan volume last year alone. Banosian knows how to keep business humming through thick and thin. With further Fed interest rate increases on the horizon, MPA recently chatted with Banosian about how to keep business booming when rates are rising.
MPA: How much will a rising-rate environment impact the mortgage industry?
Shant Banosian:
Not that much. Now, when rates do go up, refinances definitely get cut. We saw that happen in the beginning of this year. We saw it happen a few years ago in 2014, when refinances drastically dropped. But Guaranteed Rate as a company – and me personally – has always been purchase-centric. As long as you focus your business on doing purchase volume, realtor-based, you're always going to be busy. That work is more taxing, for sure. Purchase business is more taxing on us as originators. There's more stress involved because there are more parties involved. So really just being set up to be able to execute that (is going to keep your business going).
MPA: But if everyone is doing purchase, how do you differentiate yourself?
SB:
With the refinances going away, I think you're going to see demand for quicker closings really start to increase. When doing business in California, for example, the average turn time is very, very quick – like 25 days. I do a lot of business, and 99% of my business is in Boston. The demand there is also for 30-day closings or less. I think you're going to see that get squeezed down over the next couple of years to 15 days, and eventually 10 days – really, really quick closings. The companies that can execute that are the companies that aren't going to be impacted by refinance business going away.
MPA: But refis never really go completely away, right?
SB:
The reality is that refinances aren't solely rate-driven. A large portion of them are, but there are so many cases in which refinances are still happening. Right now, across the country demand for property is very high and inventory is very low, so property values are going up. So I think you'll see a major push on refinances for debt consolidation, cash out for home improvement, those kind of things. Although rates go up, there's still plenty of refinance business to be had.
Related stories:
How can originators kick their business up a notch?
What it takes to be the best