Additional costs apply to borrowers with lower credits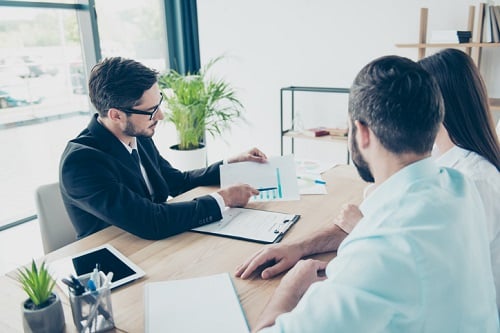 LendingTree recently announced the findings of its monthly Mortgage Offers Report, which studied data from actual loan terms on LendingTree.com to determine how consumers' credit profile influenced their loan prospects.
According to the report, January's best mortgage offers for borrowers with the best profiles for conforming 30-year, fixed-rate purchase loans went down to an average 4.19% APR from 4.35% in December. The APR on refinance loan offers also fell from 4.34% in November to 4.14%.
"We consider people with the best credit profiles to be those in the 95th percentile of borrowers who received the best mortgage offers through the LendingTree marketplace, which allows users to compare offers from multiple mortgage lenders," LendingTree said in the report.
Mortgage rates differ depending on credit score, loan-to-value ratio, income, and property type.
"For the average borrower, the purchase APR for conforming 30-year, fixed-rate purchase loans offered on LendingTree's platform was 4.98%, down 19 basis points from December. The loan note rate of 4.86% was also down 19 basis points from December," said LendingTree. "We prefer to emphasize the APR as lenders often make changes to other fees in response to changing interest rates."
Consumers with exceptional credit scores of more than 760 (representing the 65th percentile of borrowers) earned an average APR of 4.79%, versus 5.16% for consumers with scores ranging from 680 to 719.
"The APR spread of 65 basis points between these score ranges is higher than it was in December. For the average purchase loan amount of $227,300, the spread represents over $18,000 in additional costs for borrowers with lower credit scores in the span of 30 years. The additional costs result from higher interest rates, larger fees or a combination of the two," said LendingTree.
A 15-basis-point decline for the 30-year, fixed-rate refinance loans resulted in a $16,500 increase over the life of the loan for borrowers with lower credit scores, given an average refinance loan of $223,917. Meanwhile, average proposed purchase down payments tumbled to $53,348, a decline of nearly $2,000.