The supply crunch is especially pronounced among entry-level homes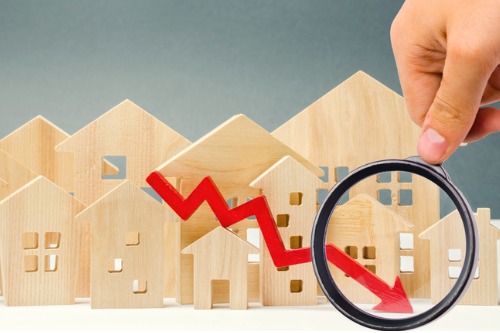 US home inventory has hit a record low, according to a study by realtor.com.
National housing inventory fell by 13.6% in January, the sharpest year-over-year drop in more than four years, according to realtor.com. The decline pushed the supply of for-sale homes to its lowest level since the website began tracking the numbers in 2012.
The steep annual dip last month equated to a national loss of 164,000 listings, according to realtor.com. And with the volume of newly listed properties down by 10.6% since last year, the housing crunch shows no signs of abating in the near future.
"Homebuyers took advantage of low mortgage rates and stable listing prices to drive sales higher at the end of 2019, further depleting the already-limited inventory of homes for sale," said Danielle Hale, realtor.com's chief economist. "With fewer homes coming up for sale, we've hit another new low of for-sale listings in January. This is a challenging sign for the large numbers of millennial and Gen-Z buyers coming into the housing market this homebuying season, as it implies the potential for rising prices and fast-selling homes – a competitive market."
While the inventory shortage is apparent at every price tier, it's especially pronounced among entry-level homes, according to realtor.com. In January, properties priced under $200,000 fell by 19%, an acceleration from December's 18.1% decline. The decline in mid-tier listings between $200,000 and $750,000 also accelerated to a 12% year-over-year decline, up from December's 10.2%. Upper-tier listings declined by 5.9% year over year.
The inventory crunch is affecting both prices and days on market, according to the study. The median US listing price grew by 3.4% annually to $299,995 in January, while prices in 18 metro areas spiked by more than 10%. Forty-six of the 50 largest metros posted annual gains in listing prices, while homes are selling in an average of 86 days, two days faster than in January of last year.