The drop is more severe in rural and suburban areas than urban neighborhoods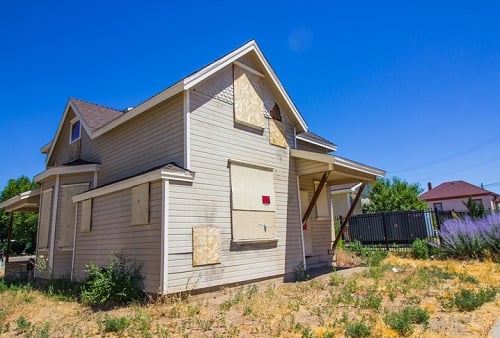 The number of homes for sale dropped significantly across the country in January, according to Redfin.
Data from the real estate analytics firm revealed that the total number of homes for sale fell to an all-time low of 34% year-over-year in the four weeks ending January 17, with new listings down 10% -- which Redfin said was the "biggest drop in seven months."
Read more: New home sales bounce back from four-month downtrend
Figures also showed that the shortage of homes for sale was more severe in rural and suburban neighborhoods than urban areas.
Housing supply in rural areas plummeted a record 44% for the first four weeks ending January 21 compared to the same period last year, while the number of homes for sale in suburban areas fell 38.4%.
Meanwhile, the number of homes for sale in urban areas dipped 16.9% over the same time period.
According to Redfin, the lack of new listings and a surge in demand – with pending sales up 43.5% in rural areas, 35.1% in suburban areas, and 32.4% in January – have "contributed to the severe housing shortages around the country."
"The scarcity of rural and suburban homes for sale is driving the overall housing supply shortage," said Daryl Fairwearther, chief economist at Redfin. "Many homeowners are staying put, and homes in those neighborhoods are snapped up as soon as they're listed for sale. Homes in rural and suburban areas remain popular as the pandemic and remote work continue to motivate buyers to prioritize indoor and outdoor space over commute times and urban amenities."
Meanwhile, Fairweather said that buyers looking for homes in urban areas – where supply is down, but not by as much – will "have more luck than buyers searching outside the city."
"Developers are focusing on creating new homes outside city centers, where there's more room for sprawl, but that could mean the shortage in urban areas will worsen over time, with fewer homes being built," said Fairweather.