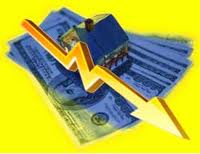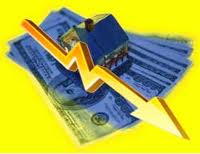 (Bloomberg) -- Mortgage-bond investors aren't convinced that the U.S. housing bust is over, according to a survey by JPMorgan Chase & Co.
Only 34 percent of respondents in a poll last week agreed that "home prices have bottomed nationally," with 11 percent expecting values to fall an additional 5 percent or more, according to a July 27 report by the bank's analysts. A total of 56 percent said prices will decline less than 5 percent.
A rally in the $1 trillion market for home-loan securities without government backing has been accelerating as investors seek higher returns amid benchmark interest rates that reached record lows this month. Bond buyers' relative pessimism on the real-estate market adds to signs further gains may be possible, according to JPMorgan analysts led by John Sim in New York
"Our survey indicates that home price stabilization may not yet be priced in," the analysts wrote in the report.
The investors' views contrast with comments by Warren Buffett, Berkshire Hathaway Inc.'s billionaire chairman, who told CNBC on July 12 that "we're seeing a pickup, and it's noticeable" in residential housing. Goldman Sachs Group Inc. analysts said July 23 that the market has started a "strong"recovery that will benefit builders, while Bank of America Corp. economist Michelle Meyer said "we think home prices have indeed bottomed" in a July 25 interview with Bloomberg Television.