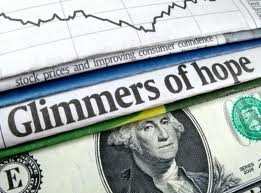 (TheNicheReport) - Is the housing market actually seeing some light at the tunnel? U.S. housing prices showed modest gains last month, adding to an anemic trend upwards for the first half of 2012. The Standard & Poor's home price index, which measures more than 80 percent of the housing market in the U.S., indicates an overall gain of 0.5 percent from the same time last year. Most experts agree that the slow monthly gain U.S. housing prices are realizing, is the trend we would hope to see to indicate a modest recovery in the housing market.
There are still some problem areas in the U.S., such as California that was particularly hard hit during the 5 year housing crises the U.S. has been experiencing. However, even within certain areas of California, growth is beginning to be realized from an annual basis.
Globally, property prices continue to struggle, where home prices only showed slight gains in about a third of the countries surveyed. Europe in particular, continues to perform poorly, where values fell in 15 of the 22 countries surveyed. Even within countries that have realized healthy gains over the last year are experiencing a more modest rate of growth. Hong Kong, for example, which had a growth rate of 28% in 2011, has slowed down to a manageable rate of 6%. Overall, experts indicate that there is no certainty that the bottom has yet been hit in the foreign housing markets.
For the U.S., these slight gains still mark the first year of positive growth since 2005. This is helping to raise builder confidence, with builder applications trending up this year to a new four year high. Overall housing demand is slightly up and inventories are down, contributing to the pricing gains realized so far this year. These factors can be a recipe for increased hope in housing trends, but can also raise cautionary concerns for potential inflation due to the way these factors could affect interest rates.
For now, U.S. mortgage rates continue to remain under 4%, which is the lowest sustained rate for many decades. But despite the lower rates, the housing market continues to fluctuate between modest highs and lows, inching forward to an only a slight overall gain this year. The fear is that as housing prices begin to rise, demand may weaken, along with smaller housing inventories, which may cause the interest rates to rise. If the overall economy is not much stronger at the time that interest rates begin to rise, this could raise new concerns towards inflation. Going forward, as conditions continue to improve in the housing prices and demand, the effect of interest rates and overall lending availability will need to be closely monitored.
The good news in housing prices has not been enough however, to dampen overall concerns in consumer confidence, which fell almost 5 percent in July. There are mixed viewpoints among experts about the conflicting news between consumer confidence losses and housing indexes rising. Many analysts feel that continued tight lending standards, which constrain buyers and builders, will continue to create a tough recover. But other analysts predict that despite the difficulties still remaining in the housing market, that confidence in a full recovery is growing.
Brent Wayne is a 23 years old housing and finance writer. He mostly spends his time writing blog posts and editorials or do web content writing for MortgageLoan.com On his free time he likes to play Xbox 360 and enjoys reading books and hanging out with his friends. You could reach him at [email protected]