Rate of sellers dropping prices growing amid rising rates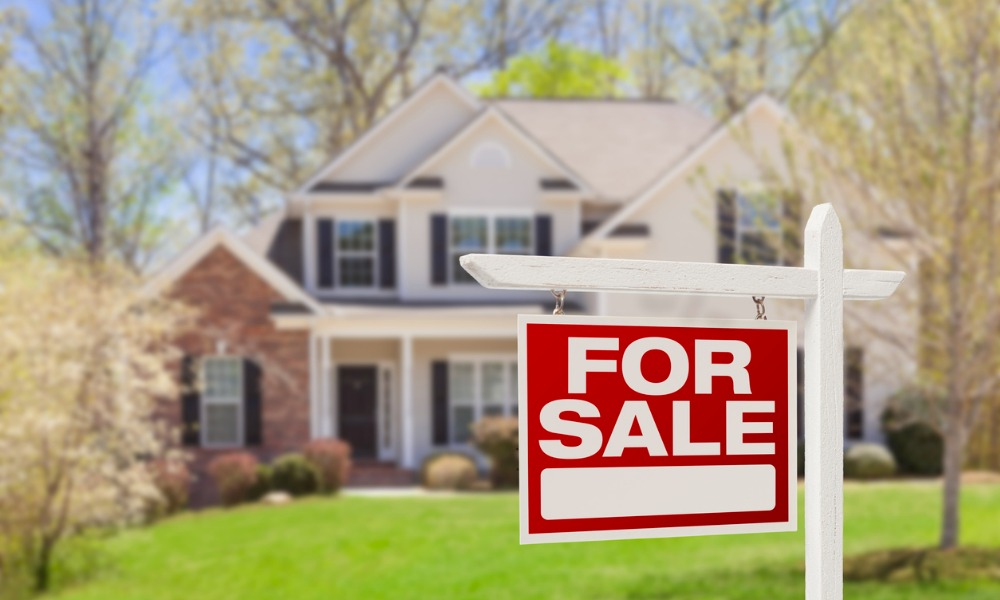 There are signs the US housing market is beginning to cool amid reports that 12% of homes for sale have seen a drop in prices in the last month, according to online brokerage, Redfin.
Additional reports confirm that rising mortgage rates, which are edging closer to 5%, have caused sellers to lower their asking prices, with Fannie Mae's deputy chief economist, Mark Palim, saying that the housing market could expect to see "an even greater cooling…than previously forecast" if consumer pessimism toward homebuying conditions continued and mortgage rate increases were sustained.
Redfin led with a headline last week suggesting that sellers' "tight grip" on the market was "starting to loosen" after more than a tenth of homes reported a price drop during the four weeks up to the period ending April 03 – representing a 9% increase from a year earlier and the highest share since December.
Significantly, Redfin added that the rate of sellers dropping their prices "is growing faster month over month than it has since August".
Redfin's chief economist, Daryl Fairweather, stressed that while drops in prices were still rare, they were becoming more frequent – a clear sign, she said, that "the housing market is cooling".
Despite the fact that demand was still outstripping supply, she said sellers "can no longer overprice their home and still expect buyers to clamor at their door", due mostly to the fact that higher mortgages were "eating into homebuyers' budgets".
Read more: Mortgage rates move closer to 5% as Fed quits bond-buying spree
In a separate report, Fannie Mae's Home Purchase Sentiment Index (HPSI) decreased by 2.1 points to 73.2 in March, reflecting consumer pessimism over mortgage rates and homebuying conditions.
Fannie Mae's 'Good Time to Buy' survey of the index also hit another record low, with only 24% of consumers believing it was a good time to buy a home.
In raw figures, soaring interest rates aimed at controlling inflation have caused mortgage demand to plummet by more than 40% compared with a year ago, with CNBC saying last week that it was "crushing" the mortgage market.
To add to brokers' woes, refinance demand has also slumped by more than 60% compared with a year ago.
In addition, data from the Mortgage Bankers Association (MBA) shows that mortgage applications have been steadily falling since the beginning of the year.
The only notable exception in the last two months was the week ending March 04, following the Russian invasion of Ukraine on February 24, which saw mortgage rates drop for the first time in 12 weeks.
Since then, mortgage rates have been rising rapidly, and last week the average interest rate for a 30-year fixed-rate mortgage with conforming loan balances jumped to 4.90%.
Total mortgage application volume also fell by another 6% last week compared with the previous week, and while mortgage demand falls, there is also evidence that lending standards are getting stricter, with the MBA's latest report showing that mortgage credit availability fell slightly by 0.7% to 125.1 last month.
Joel Kan, the MBA's associate vice president of economic and industry forecasting, said the drop in credit availability was driven by a reduction in higher LTV, lower credit score programs.
Industry sources consulted by Mortgage Professional America have revealed that over the last month and-a-half, lenders have also been changing loan terms and prices at the last moment in response to concerns about borrowers' levels of debt and rising rates.
Kan last week confirmed that the financial markets "expect significantly tighter monetary policy in the coming months" as higher rates would have an impact by reducing the incentive to refinance.
Read more: Mortgage lenders turn to stricter standards
Meanwhile, the fall in mortgage business is having a negative impact on jobs, in stark contrast to the pandemic years when firms embarked on hiring sprees.
The latest job losses affect retail lender Movement Mortgage following unconfirmed reports that it intends to lay off about 170 staff across the country.
This follows digital mortgage lender Better.com's decision last week to cut its workforce through a 'voluntary separation program', telling affected employees under the age of 40 that they had a week to accept the offer, or up to 21 days if they were older.
The firm, which is reportedly losing about $50 million a month, sacked about 900 workers last December during an infamous video conference call conducted by the company's CEO, Vishal Garg.