While broad economic growth is expected to be sluggish in 2015, the housing market appears to be picking up steam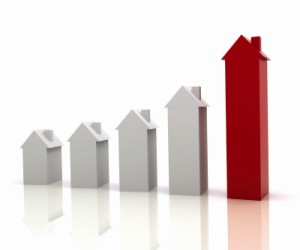 The housing market is expected to do better than the economy in 2015, according to Fannie Mae.

Fannie has downgraded its economic growth forecast for the year, expecting economic gains to be3 slowed by the weight of a weak first quarter. In all, the economy is expected to grow just 2.3% in all of 2015 – a downgrade of 0.5 percentage points from Fannie's earlier forecasts.

Housing, however, is one sector that seems to be picking up steam.

"We … are seeing positive developments in the housing space, supporting our forecast of moderate but broad-based improvement in 2015 compared to last year," said Doug Duncan, chief economist at Fannie Mae. "Purchase mortgage applications have moved up consistently for a couple of months, and while refinance applications have recently pulled back, the actual volume of both purchase and refinance originations earlier in the year came in stronger than we had projected."

The first quarter was the best for the housing sector since 2008, with new home purchases and pending applications both seeming to indicate a strong spring buying season. And tight inventories and increasing home prices are expected to lead to new construction over the next few months.

As a result, Fannie is not forecasting mortgage originations to hit $1.46 trillion in 2015.