Increased consumer spending will boost housing construction this year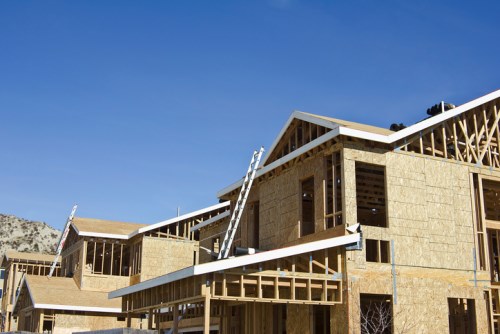 Increased consumer spending will likely re-establish housing construction as a vital contributor to economic growth in 2020, according to Fannie Mae Economic and Strategic Research (ESR) group.
The ESR group predicted positive economic growth this year due to a strong labor market, increasing wages, and improved household income. The 2020 growth forecast stands at 2.1%, lower compared to last year's 2.4%.
Additionally, the ESR group anticipates growth in single-family construction, with housing starts accelerating due to substantial permits data and increasing optimism among. Low mortgage rates and labor market strength should also continue to boost demand.
"Strong consumer demand and low mortgage rates, as well as moderate improvements to supply, have housing well-positioned for a comeback year in 2020," said Doug Duncan, senior vice president and chief economist of Fannie Mae. "While we expect housing to regain its place as an economic growth driver after a period of relative sluggishness, we recognize that the problems of affordability and inventory are likely to persist for the forecast horizon.
"Homebuilders have begun to accelerate the pace of single-family construction, including in the much-needed affordable space, but supply constraints still exist," Duncan said. "In many areas, that demand-supply imbalance continues to contribute to entry-level home prices outpacing wage gains, exacerbating the affordability challenge."
Balancing out the forecast were slight declines in geopolitical tensions, trade concerns, potential equity overvaluation, and weakening manufacturing data.
"We also continue to expect the Fed to maintain its hands-off approach to monetary policy in the new year, with no changes to the target federal funds rate despite persistently low inflation," Duncan said.