Experts say the lack of new housing construction in the state is to blame for its expensive home and rental prices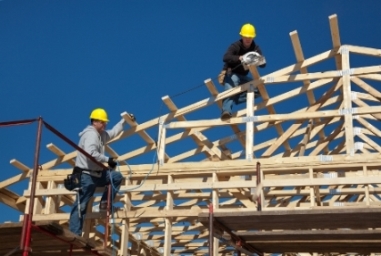 Housing construction in California surged last year, but still couldn't keep pace with the state's growing population, according to the Los Angeles Times.
Data from the state's Department of Finance reported California's housing stock rose by 88,562 units while the population grew by 334,578 residents, which is equivalent to one new home per 3.78 new residents.
Last year, California's population grew to 39.5 million.
Economists say that developers need to build enough houses to keep up with the state's average household size of three people per home. In order to match that number, California needs to add around 23,400 more homes than it did in the previous year.
The Times said that many economists and academics cited the lack of new housing construction as the main reason for the rapid growth of home prices and rents in the state in recent decades compared with the whole country.
In Southern California, Los Angeles and Orange County performed better in construction – even exceeding population growth – than the whole state last year. Los Angeles added one housing unit per 2.52 new residents, while Orange County added a unit for every 2.79 new residents.
Related stories:
Pending sales down as supplies get tighter
Builder confidence remains strong in April