Fannie Mae expects growth to accelerate for the rest of the year and into 2019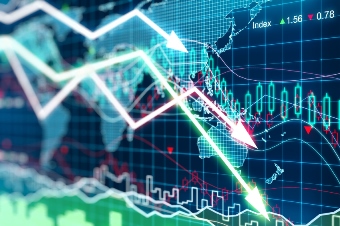 Home sales continued to be challenged by the persistent inventory shortage early in 2018, leading Fannie Mae to downgrade its forecast for first-quarter real GDP growth to 2.2% from the previous 2.7%.
The downgrade also reflects the slowdown in business investment and weakening momentum in domestic demand, which is evidenced most notably by lackluster consumer spending, according to Fannie Mae's March 2018 Economic and Housing Outlook.
In spite of the expected first-quarter slowdown, Fannie Mae raised its real GDP growth forecast for the full-year 2018 to 2.8% as well as for the full-year 2019 to 2.5%. Fannie Mae said it expects the stimulative fiscal policy will boost its already strong forecast.
However, downside risks remain. Growth may not meet projections if the Federal Reserve embarks on aggressive monetary tightening. Additionally, an escalation in trade tensions over the tariffs recently placed on steel and aluminum imports may dampen growth.
"We're nearly a quarter of the way through 2018 and, as anticipated, the interplay between fiscal and monetary policy continues to frame the economic landscape," Fannie Mae Chief Economist Doug Duncan said. "While we expect the economy to shift temporarily into a lower gear in the first quarter, the pace of growth should accelerate through the remainder of this year and into the next. Beyond the obvious downside risks, the economy appears poised to build on a foundation of strong consumer spending and a historically healthy labor market following the recent passage of the discretionary spending bill on top of tax reform."
Although home sales faced a bottleneck in the first quarter, Duncan said the demand-supply imbalance continues to be welcome news to homeowners as it supports strong home price appreciation.
Related stories: