The increase in debt reflects a 3% gain in mortgage borrowing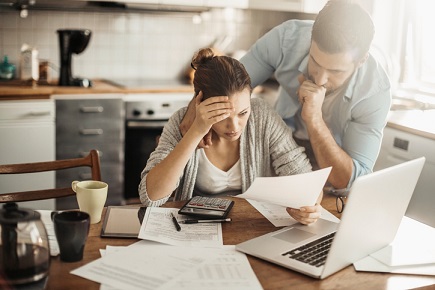 The Federal Reserve has found that household debt in the US grew in the fourth quarter at its fastest pace since the fourth quarter of 2007, Bloomberg News reported.
US household debt jumped at an annual rate of 5.2%, compared with the 3.5% rate in the third quarter. Meanwhile, the rising stock market resulted in wealth gains that combined with increasing debt to strengthen consumer spending.
The pace of household debt growth reflects a 3% gain mortgage borrowing, as well as the outsize growth in consumer credit at an annualized rate of 7.8%. Americans recorded higher debt amid gains in stocks and residential real estate.
During the fourth quarter, the S&P 500 Index gained 6.1% to record its best performance in two years. Although the improvement was prior to the February correction, the index remains 2% higher this year through March 7. Additionally, the National Association of Realtors reported a 5.3% quarter-over-quarter increase in the national median price of an existing home in the fourth quarter.
These factors combined to drive the fastest rise in consumer spending in more than a year. The fourth quarter posted a 3.8% increase in consumer spending. However, January saw revolving credit outstanding increase at the slowest pace since early 2015, indicating that Americans have put away their credit cards.
In addition, the Fed found that net worth for households and non-profit groups rose by $2.08 trillion quarter over quarter, or by 2.1%, to $98.7 trillion following a downwardly revised $1.65 trillion gain. The fourth quarter also saw a $1.7 trillion increase in the value of financial assets, including stocks and pension-fund holdings, to $80.4 trillion.
Related stories: