The average American has enough housing wealth to pay off $12,549 of their loans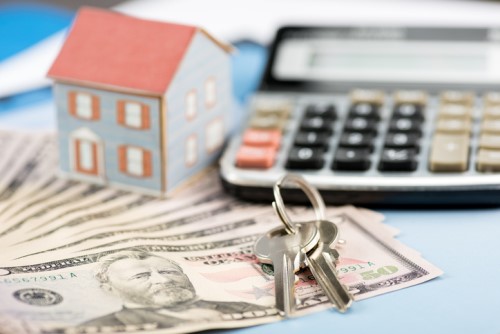 Even with trillions of dollars of home equity and available mortgage options, Americans still rely on high-interest loans instead of using home equity lines of credit (HELOC) – a move that could save them thousands, according to a new study.
Over 16 million homeowners are paying $100 billion more in interest payments on debt from personal loans and credit cards, according to data from Figure Technologies' latest research.
The average homeowners who have at least 15% equity in their home are carrying $14,350 in debt. However, the study found that they have enough equity to refinance $12,549 of their personal loans and credit-card debt.
Overall, these homeowners could save $6,225 using an 8% HELOC. Homeowners in Alaska, Texas, and South Dakota could even save an average of $8,077, $7,169, and $6,433, respectively.
"Currently, borrowers are paying the highest interest on credit-card balances of any time in the last 24 years," said John Sweeney, head of wealth and asset management at Figure. "Refinancing expensive debt using home equity may be the easiest way for a homeowner to save thousands of dollars."
Home equity in the US has hit a record high of $15.8 trillion, with $6.3 trillion of home loans available for borrowing, according to CoreLogic.
Figure's research found that over the last decade, loan volume of personal loans has grown threefold. Credit card debt reached $1.05 trillion in December 2018, surpassing the previous peak in 2008.
After the housing bubble burst in 2009, HELOC applications became pricier and slower – taking up to 60 days to close – as banks tightened lending regulations.