May's rebound was a record for the month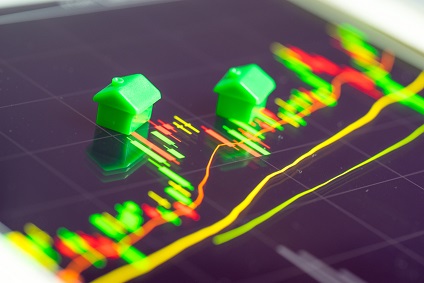 Home sales returned to a seasonal high in sales in May after dropping in April, according to RE/MAX's latest national housing report.
May saw a 20.6% increase in home sales from April and a 4.3% year-over-year increase, making it the strongest May in the report's nine-year history.
Out of 53 metro areas surveyed by RE/MAX, 39 areas saw an increase in year-over-year home sales , including Albuquerque, N.M. (+20.8%); Tulsa, Okla. (+13.4%) and Las Vegas (+12.2%).
The median sale price of all of the 53 metro areas surveyed was $232,500 – a 2.9% increase from April and a 3.6% year-over-year increase – with Fargo, N.D. the only exception with a year over year decrease of -2.73%.
"In May, we saw an uptick of both loan applications and home sales, which is encouraging in terms of more people getting into the market for homes," said Adam Contos, RE/MAX co-CEO. "We don't expect that the Federal Reserve's announcement on Wednesday to raise interest rates a quarter of a point will greatly affect the market's momentum. But housing demand only intensifies the tug-of-war with tight inventories driving prices up."
Meanwhile, the average days sold homes spent on the market in May was 51 days – down by six days from April and down by seven days compared with May last year. Omaha, Neb., had the lowest number of days on the market with 20 days, followed by San Francisco with 21 days; Augusta, Maine had the highest number of days with 136 days followed by Burlington, Vt., with 98 days.
Related stories:
Home sales prices up almost 7% last month
First-time buyers are back says Genworth report