Homes sales dipped in June, but the real estate industry says there is still momentum in the market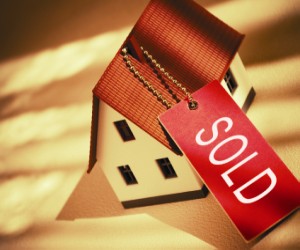 Home sales dipped in June, but remain well up on last year.
National Association of Realtors' data shows existing home sales fell 1.2% in June, but remain 15.2% higher than June of last year. In spite of the slip, NAR chief economist Lawrence Yun said there is still market momentum, even as interest rates climb.
"Affordability conditions remain favorable in most of the country, and we're still dealing with a large pent-up demand; however, higher mortgage interest rates will bite into high-cost regions of California, Hawaii and the New York City metro area market," Yun said.
Housing inventory rose in June by 1.9%, to 2.19m existing homes for sale. The rise in inventory represents a 5.2 month supply, up from five months in May. But inventory is 7.6% below a year ago, when there was a 6.4 month supply. In light of tight housing stock, Yun said conditions broadly favored sellers, and would contribute to above-normal price growth.
Indeed, median prices have risen for 16 consecutive months. The national median existing home price was $214,200 in June, up 13.5% from June of last year. NAR President Gary Thomas said the continuing price rises had helped previously underwater home owners.
"Of those previously underwater owners, 53% were planning to buy another home and 22% intend to rent, but 25% weren't sure what they'd do. In addition, 47% of Realtors® report they have potential sellers who are waiting for additional price appreciation before they sell," Thomas said.