Not as much as you think, a nationwide study shows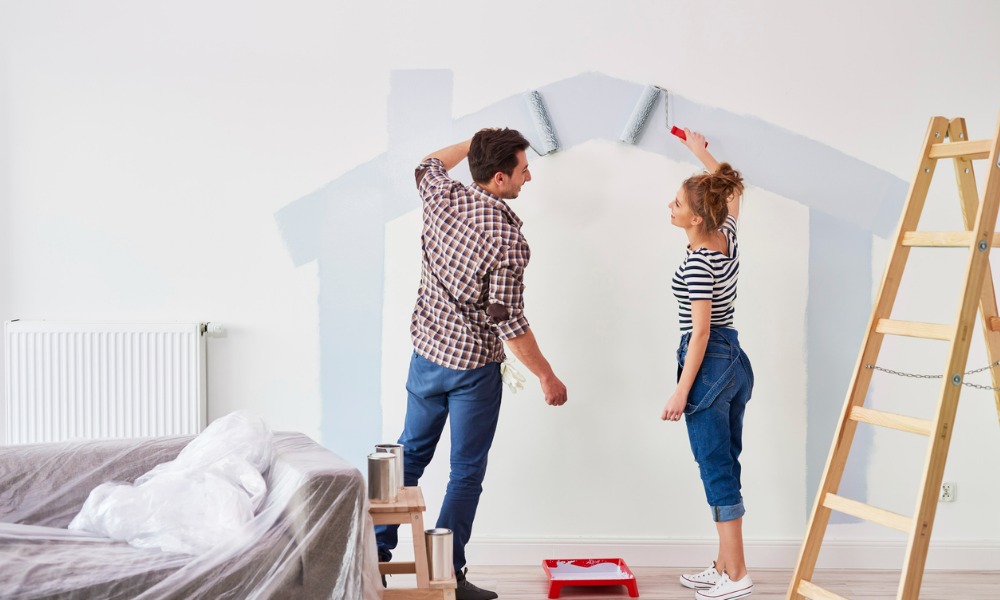 Despite many American home-improvement projects being driven by an expected increase in home value, new data shows that this may be more wishful thinking than reality. On average, home improvement recoups less than 70% of the costs they take to finish them.
Amid rising mortgage rates in the USA and an uncertain housing market, many Americans have opted to remodel their homes rather than search for a new one, with most citing home-value improvement as the principal reason behind the decision. The remodeler sentiment, while prone to fluctuations, remained positive throughout 2022, buoyed by continued demand for work-from-home arrangements and an aging housing stock.
But Today's Homeowner with Danny Lipford has published a study entitled ROI of Your Home Remodel to investigate the numbers – or more specifically, the returns on investment – underneath the remodeler sentiment. It studied the geo-specific costs and values of over 30 home-improvement projects across more than 1,200 US markets and ultimately found that none of them showed a return on investment above 100%, while barely a third (12) recouped 75% of all costs.
The Today's Homeowner study found that home-improvement projects only recouped 69% of costs on average, with a garage door replacement coming out as the top home-improvement investment (100% of costs recovered) and a finished basement ranking worst (22%).
The average ROI for exterior projects such as a garage door and wood window replacements or a porch addition was generally 23% higher than the ROI of interior projects like kitchen and bathroom remodels.
ROI of Your Home Remodel also observed that home remodelers looking to sell their upgraded homes were better off investing in the exterior of their home than the interior. Realtor Suzanne Coddington of Dickens Mitchener called it curb appeal.
"Curb appeal really matters when selling your home," Coddington said. "It's difficult to get buyers to see a home that has little or no curb appeal."
The average ROI across exterior projects was about 80% of costs, while interior ones recouped only 57% on average. In fact, all the home-improvement projects with an ROI above 90% focused on improving the homes' curb appeal. These were:
Garage door replacement
Wood and vinyl window replacements
Screened-in porch addition
Fiber-cement and vinyl siding replacements, and
Inground pool.
Today's Homeowner only considered the inground pool an "uncertain" home-value addition, as an equal number of homebuyers either prioritized having one or counted pool maintenance costs as a disadvantage.
But recent years have seen a renewed interest among buyers for homes with pools, according to real estate agent Lois Magee.
"Prior to the COVID-19 pandemic, it was regularly a challenge to sell a home with a pool," Magee was quoted as saying in ROI of Your Home Remodel. "Prospective buyers recognized that it was very expensive to keep and maintain a pool and some would even inquire about filling in pools if they liked the rest of the home. However, with social distancing and business closures, pools were a hot commodity and properties with pools became much more attractive than in years past."
Kitchen remodels, while widely undertaken, struggled to recoup costs.
ROI of Your Home Remodel recommended taking on smaller projects like replacing appliances and countertops instead, which historically performed better than major kitchen remodels.
Hawaii, Washington, D.C., and California recouped the most costs of any state with respective average ROIs of 87.2%, 87%, and 78.5% across all projects. The lowest ROI states were Michigan, Maine, and Missouri.