Home price appreciation slowed dramatically in February, according to data released today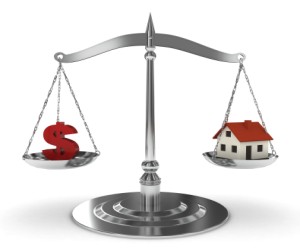 Home price appreciation slammed on the breaks in February, according to data released today.

According to the S&P/Case Shiller 20-city home price index, only five cities surveyed saw their annual rates of price appreciation rise in February. Thirteen cities showed lower price growth rates than February of 2013.

Home prices rose month over month on a seasonally adjusted basis in 19 of the cities surveyed, but most rose at a slower rate than in January.

"The annual rates cooled the most we've seen in some time," S&P Index Committee Chairman David Blitzer told USA Today.

The Northeast showed the smallest year-over-year price gains, while the West continued to show the strongest growth, with Denver and Dallas being the only cities where home prices have reached pre-crisis levels.

Las Vegas showed the strongest annual gains, with average home prices up 23.1% from February of 2013. But that's a drop-off from January's annual rate of 24.9%. Las Vegas also posted its first month-over-month decline in nearly two years.

On a national level, average home prices have hit mid-2004 levels, but are still below their 2006 peaks by about 20%, S&P reported.

The S&P report is just the latest ign of a slowdown in the housing recovery. Last month, existing home sales dropped to their lowest level since 2012, while the annual rate of new home sales plummeted 14.5%.