However, existing homeowners feeling "rate locked-in" may lead to supply constraints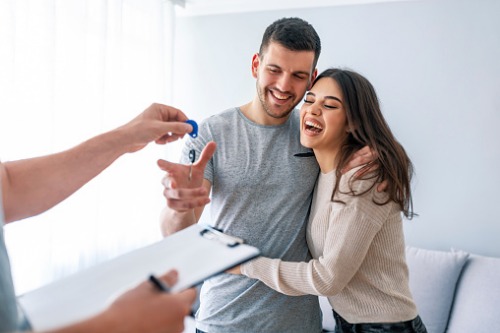 While mortgage rates continue to inch ever higher, strong household formation and more favorable market conditions will keep demand high over the spring home buying season, according to the chief economist of title insurer First American.
In a recent report, First American revealed that potential existing-home sales increased in February to a 6.26 million seasonally adjusted annualized rate (SAAR), representing a 1.3% month-over-month increase, a 12.2% year-over-year increase, and a 79.6% increase from the market potential low point reached in February of 1993.
Read more: US home prices post first double-digit annual appreciation in eight years
"In February 2021, housing market potential increased to its highest level since 2007, despite the largest month-over-month jump in mortgage rates since October 2019," said Mark Fleming, chief economist at First American. "While rising average tenure length was the largest drag on housing market potential this month, the lift from still rising house-buying power, looser credit standards, and strong household formation outpaced the negative impact from limited supply, both new and existing. As we enter the spring home buying season, these dynamics are poised to support continued strength in the housing market."
However, Fleming warned of the possibility of supply constraints, with many existing homeowners disincentivized to sell after locking in historically low rates.
"While rates are only marginally higher today than the rock-bottom rates of 2.68% in December of last year, this increase can still leave existing homeowners feeling 'rate locked-in', disincentivizing them from selling their homes and preventing more supply from reaching the market," said Fleming.
Fleming also noted that construction headwinds have "limited homebuilders' ability to build enough homes to keep up with housing demand."
Nevertheless, Fleming said that, all factors considered, the market potential for existing-home sales remains well-positioned to continue its ascent.
"Even if mortgage rates continue to rise, increasing household formation, in conjunction with more favorable market conditions, will keep home-buying demand high," said Fleming. "In addition, the recent increase in housing starts means home builders are pushing through on new construction projects, which will work to alleviate some of the supply shortage in the longer run. But now? Expect continued strong demand and short supply, which means the spring home-buying season will be moving with a sales velocity that has not been seen before."