Head of CBC Mortgage Agency says lenders can help narrow the wealth gap in the U.S.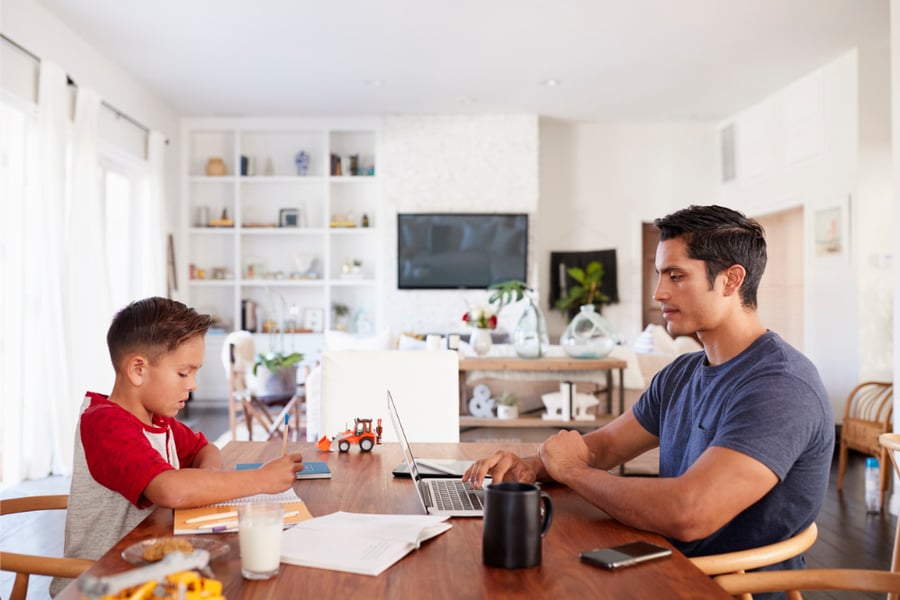 In its tenth annual State of Hispanic Homeownership Report, the National Association of Hispanic Real Estate Professionals finds that the rate of homeownership amongst Hispanics in the U.S. climbed for the fifth consecutive year in 2019, reaching 47.5%.
The report highlights two additional data points that should be of interest to mortgage professionals: the high rate of household formation among Hispanics and the demographic's overwhelming youthfulness. Hispanics established 435,000 new households in 2019, accounting for 31.4% of net growth in the U.S. With 4.9 million "mortgage ready" Hispanic millennials spread across the country, they represent a significant source of future business.
"It's a demographic that, if a loan officer hasn't focused on before, they really need to get focused on it," says Richard Ferguson, president of CBC Mortgage Agency.
But assembling a mortgage for Hispanic clients, particularly those relatively new to the country, can be daunting. When helping a client with little to no credit history, Ferguson says originators need to create a new credit file that illustrates their clients' fiscal responsibility. Paid cell phone and utility bills, as well as proof of rent payments provided by landlords, can help demonstrate clients' success in meeting their financial obligations.
"You can show that those individuals have been timely on those types of payments that don't report to credit reports," Ferguson says. "Then you can help these folks get into homes."
Lenders must also be willing to offer down payment assistance if they are truly going to help Hispanics and other minorities get on the property ladder. But stigmas attached to DPA programs by the Federal Housing Administration – ironic, considering the FHA's reputation for lending to borrowers Freddie and Fannie won't touch – can complicate matters.
"[The FHA is] tasked with helping the underserved populations in this country achieve homeownership, and they insist on the borrower not being able to get down payment assistance," Ferguson says. "Those people may be put off from being able to buy a home for a decade or more," missing out on the equity appreciation that opens so many doors for homeowners.
"We can't discount the importance of down payment assistance," Ferguson continues. "If we're going to address the racial inequality in this country, the wealth gap in this country, we need to have programs that allow minorities, particularly Hispanics and African-Americans that don't have that household wealth, to get on the path to homeownership."
With so much of an individual's net worth tied up in homeownership, and so much opportunity dependent on net worth, Ferguson says providing housing assistance for minorities could be one of the most effective strategies for levelling-out some of the country's rampant income inequality. Getting a Hispanic or African-American family into a home now could mean that, in a generation or two, they'll be in a position to send their kids to college, where they can prepare for careers in higher paid, opportunity-laden fields that they currently have no access to.
"If you look at the wealth gap between the races in this country, I think you can peg the majority of that wealth gap to the fact that there isn't a high enough homeownership rate among minorities, whether they're blacks, Hispanics, what have you," Ferguson says. "If you look at the average net worth of a homeowner, it's a little over $200,000. If you look at the average net worth of a renter, it's under $5,000. If you look at the average net worth of a minority, it's negative."