Homeowners increasingly turn to HELOCs rather than refinances to tap their home's equity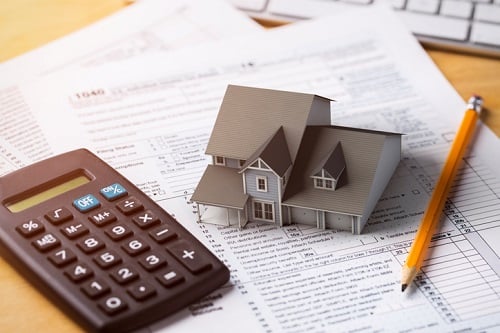 Originations for home equity lines of credit were big during the first quarter as homeowners looked for ways to put their home equity to work amid increasing interest rates and home prices, according to the US Residential Property Loan Origination Report released by ATTOM Data Solutions for the quarter.
There was an overall decrease in loan originations secured by residential properties of one to four units during the quarter. The 1,813,691 loans during the period represented a 5% decline from the fourth quarter and a 3% drop from the same period in 2017.
Despite the general decline, HELOCs totaled 347,875 originations during the period, an 18% surge from the fourth quarter and up 14% from a year ago. Refinance loans totaled 799,939, down 2% from the previous quarter and down 11% from a year ago. While purchase loans dropped 16% quarter over quarter to 665,887 loans, the total was still a 2% increase from a year ago.
Also, more homebuyers teamed up during the quarter as median down payments keep growing. Co-buyers accounted for 17.4% of all first-quarter single-family home purchases nationwide. These sales, which are made to multiple, non-married buyers listed on the sales deed, increased from 16.3% in the year-ago period and from 14.9% two years ago.
"Putting home equity to work is the name of the game in the 2018 housing market — both for current homeowners as well as homebuyers," ATTOM Senior Vice President Daren Blomquist said. "With interest rates rising and home price appreciation accelerating, current homeowners are increasingly turning to home equity lines of credit rather than refinances to tap their home's equity. And given that median down payments rose more than four times as fast as median home prices over the past year, it's not surprising that homebuyers are increasingly getting help from co-buyers — often in exchange for a share of their home's future equity."
Related stories:
Most Americans say homeownership is a priority despite challenges
Tappable equity reaches record high in 2017