An online real estate company's new program is giving originators and homeowners an alternative to traditional HELOCs and reverse mortgages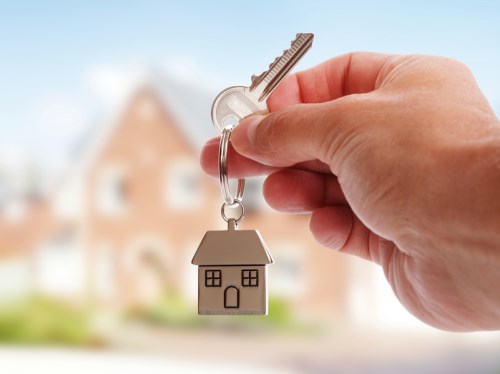 With regulations governing reverse mortgages and home-equity lines of credit in a constant state of flux, it can be difficult for originators to find the right product to help their customers take advantage of the equity in their homes. That's a situation that online real estate company
EasyKnock
is hoping to change with a new product.
"We have a product called
Sell & Stay
," EasyKnock co-founder and CEO Jarred Kessler said. "Basically what we're doing is institutionalizing the sell-leaseback business for the residential community."
The Sell & Stay product allows homeowners to sell their homes, then rent them back for a period of time, continuing to live in the homes while tapping their equity.
"It allows them to get that liquidity to get back on their feet, start a business – whatever they need to do," Kessler said.
Kessler said that with reverse mortgage regulations changing and one out of two HELOC applicants rejected, EasyKnock's Sell & Stay product provided an alternative means of tapping that equity – one that didn't require borrowers to meet a draconian set of preconditions.
"We're flexible," Kessler said. "We obviously prefer people who have better credit, but we can work with people as long as they have a loan-to-value ratio of 50% or less. This is an amazing alternative for people who can't qualify for HELOCs," he said. "And for the mortgage community, it's a great product to sell."
Kessler said that EasyKnock paid referral fees to originators who turned borrowers on to the Sell & Stay program. To learn more about EasyKnock's Sell & Stay referral program, originators can call 646-375-2330.
"We have worked very closely with our legal team to make sure the way we pay people falls within the parameters of the rules," he said.
Kessler said that while the Sell & Stay program was open to homeowners of all ages, it was an excellent product for those who might be thinking of a reverse mortgage – or those a bit too young to take advantage of that program.
"I think the sweet spot is 50 to 65," he said. "On average we're doing five-year leases, and this is a good bridge to get liquidity. And we have buyback options on our products too, if people are worried about losing their homes after the terms of the lease."
Homeowners who participate in EasyKnock's Sell & Stay program have the opportunity to negotiate the sale price, the length of their lease, and even the price of their rent. And Kessler said that EasyKnock wanted to make sure Sell & Stay customers were well-educated about how the program worked.
"We make sure that people know that when they are renting their own home, if they choose not to do a buyback option, then at the end of the term we have the right to sell their house," he said. "We disclose that upfront because we want to make that very clear. It's very important that we have a reputation for helping people, not making them feel like we sold their home and they have to leave. And obviously it's very important for us to have a great relationship with the mortgage industry."
Kessler said he wanted mortgage originators to keep the Sell & Stay program in mind for prospective borrowers who might not qualify for more traditional products.
"If you get rejected for a HELOC and want to stay in your home, we're really the only option for you," he said. "The reverse mortgage space is just going to get more challenging. We can provide a really good revenue stream for these mortgage professionals. Instead of (giving up on) these people who have good LTV and good credit, work with us. … The institutionalization of the sale-leaseback opens up a major opportunity for the mortgage industry, and has the potential to help millions of people."
To learn more about Sell & Stay, click here.
For further information about the Sell & Stay originator referral program, call EasyKnock at 646-375-2330.
Related stories:
HELOCs set to double in next five years says study
HELOC owners face sharp payment increases in 2017