Defendants brazenly manipulated lending process by using their knowledge of the system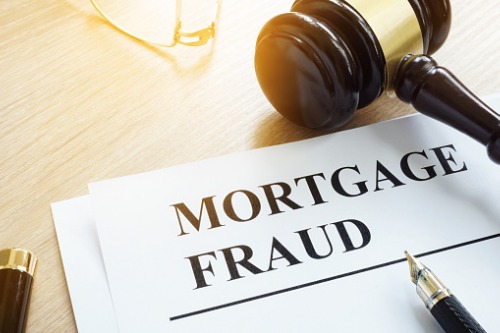 Eleven metro Atlanta residents have pleaded guilty to running an elaborate mortgage fraud scheme spanning four years.
The US Attorney's office said that the conspiracy – in which homebuyers and real estate agents worked together to submit fraudulent loan applications to mortgage lenders – resulted in the approval of more than 100 loans based on fabricated documents and false information. The Federal Housing Administration (FHA) had to pay many of the loans after the borrowers defaulted.
The following defendants have been charged:
Eric Hill, 50, of Tyrone, Georgia
Robert Kelske, 52, of Smyrna, Georgia
Fawziyyah Connor, 41, of Tyrone, Georgia
Stephanie Hogan, 57, of Norcross, Georgia
Jerod Little, 42, of McDonough, Georgia
Renee Little, 33, of McDonough, Georgia
Maurice Lawson, 36, of Powder Springs, Georgia
Todd Taylor, 54, of Fairburn, Georgia
Paige McDaniel, 49, of Stockbridge, Georgia
Donald Fontenot, 52, of Locust Grove, Georgia
Anthony Richard, 44, of Locust Grove, Georgia
"These defendants brazenly manipulated the real estate lending process by using their knowledge of the system," said Acting US Attorney Kurt Erskine. "Mortgage fraudsters threaten the soundness of the real estate market in our community and divert critical resources away from those borrowers who properly qualify for loans."
According to officials, listing agents Eric Hill and Robert Kelske, who represented a major nationwide homebuilder, led the conspiracy. They instructed potential homebuyers, who were unqualified to get a mortgage, as to what types of assets they needed to claim to have in order to be approved for home loans. Hill and Kelske then coordinated them with defendants Fawziyyah Connor and Stephanie Hogan to fabricate the homebuyers' bank statements and create fake direct deposits from false employers.
Other participants in the scheme verified employment by responding to phone calls and emails from mortgage lenders. Prosecutors identified Jerod Little, Renee Little, Maurice Lawson, Todd Taylor, Paige McDaniel, and Donald Fontenot as the employment verifiers. Hill and Kelske arranged the creation and submission of the false information to ensure that the lies were consistent.
Additionally, real estate agent Anthony Richard falsely claimed to represent homebuyers as their selling agent so that he could receive commissions from the home sales. But in reality, Richard had never even met the buyers. According to prosecutors, he only kept a small share for his role in the scheme, giving the majority of his commissions to Hill or Kelske for enabling him to be added to the deal.
The defendants have not been sentenced and have agreed to pay restitution to the Department of Housing and Urban Development.
"These defendants who dragged down our economy by using deception will now be sentenced and forced to reimburse the victims of their conspiracy," said Chris Hacker, special agent in charge of FBI Atlanta.