Following their usual holiday tradition, Fannie Mae and Freddie Mac will temporarily halt evictions.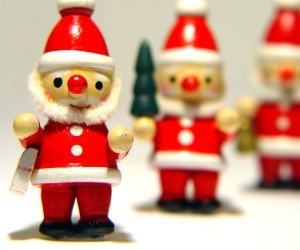 Fannie Mae and Freddie Mac will follow their usual holiday tradition this year and temporarily halt evictions from Dec. 17, 2014 to Jan. 2, 2015. Families living in foreclosed properties will be allowed to remain in the home during this time, although legal and administrative proceedings for evictions may continue during this period.
"As in previous years, we believe it is important to extend the timeline of help for struggling borrowers during the holidays," said Joy Cianci, senior vice president of Credit Portfolio Management for Fannie Mae.
Cianci added that troubled borrowers should reach out to Fannie Mae or their servicer to receive assistance. "There are more options than ever before to avoid foreclosure. We want to help struggling borrowers whenever possible."
For home loans guaranteed or owned by Freddie Mac, the suspension applies to eviction lockouts on Freddie Mac-owned REO homes but will not affect other pre- or post-foreclosure activities.